At 6.20 a.m:
Constantine (1*):  1 foot
A grey and broody, chilly and windy morning is only gradually giving way to something brighter around us, the surf a junked out foot or two, the wind cold and onshore and rain ready to fall any second.
But give it a few hours and everything should change! Slowly and patchily but gradually the sky should continue to brighten and the wind should drop and the surf should build.
Did you notice the 'should' in there?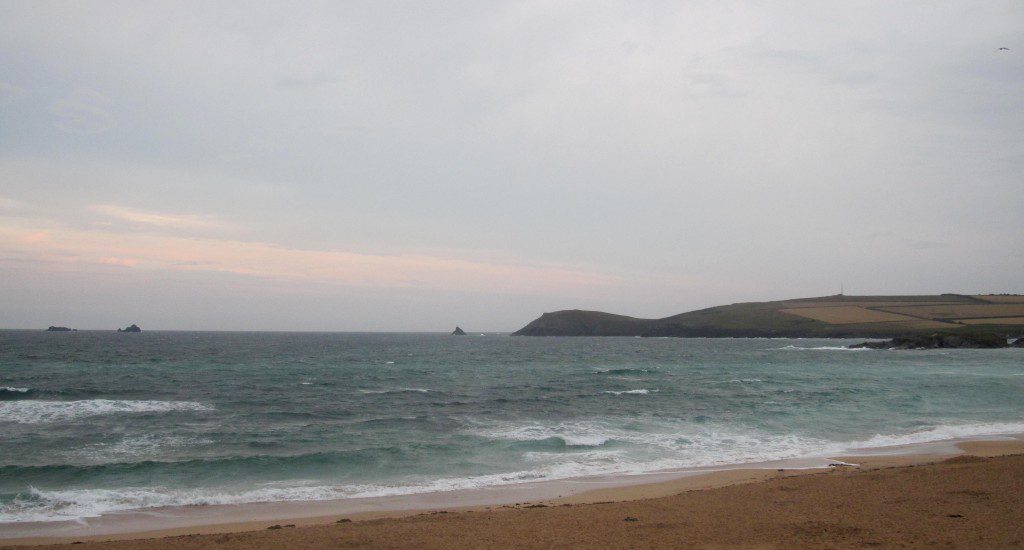 Harlyn (0*):  0 to 1 foot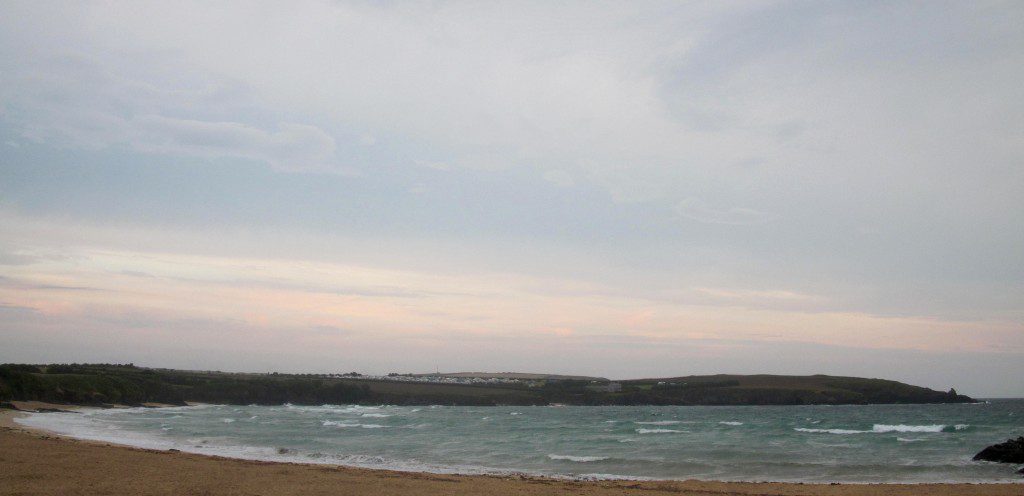 The surf is flat and choppy and it's chilly too around here as well this morning, the difference being that it is likely to stay that way around here all day!
The weather should brighten but the surf is likely to be rubbish!
At least the other side should have some wave that you can drop in on.
Today's Tide Times:
Low Tide:  12:29  (1.3m)              High Tide:  18:25  (7.1m)

Surf Forecast for Saturday 15th August 2015
That chilly north westerly wind is likely to continue to blow in, onshore everywhere along this coast.
The skies will be brighter and the temperatures milder but the surf is likely to stay small and onshore throughout the day. There is a good chance that the wind will drop away to no more than a breeze by the evening high tide though and that will be our best chance of anything cleanish to surf on today.
Surf Conditions for the Weekend
The end of the week looks bright and cheerful with a growing swell and onshore winds through Friday, the wind becoming lighter into the weekend as the sun strengthens and the breeze eventually switches offshore.
It will probably be Sunday before that happens though.
Saturday is looking to be sunny enough but with onshore winds
The swell is likely to be more small and close-fetch stuff as we go into the weekend but filling out and strengthening as we go along.
By Sunday and into Monday we should be enjoying some small but clean and smart little waves.
And that should carry us well into what is looking like a sunny and pleasant summer's week of fun surf!
Have a great weekend, wherever you are and whatever you're doing!