At 8.05 a.m:
Constantine (1*):  4 feet.
We all popped over to Strong Adolfo's (at Hawksland) yesterday evening for a little food, some entertainment and a bit of late evening shop ambling. And very nice (as always) it was too! All the time keeping an eye on the Pipemasters Comp. too! How exciting was that and then a sudden, unexpected end with a new world champ too!
Well done to Adriano de Souza, many years of hard work and focus finally paying off! Massive sympathy to  Mick Fanning, an emotional end to an action packed year for him.
And so the circus rolls on with a few new faces on tour and a few old 'uns dropping off the circuit. There's a lot for the WSL to improve on but there's also a strong base to build from. So 2016 should be fun for the pro surfing elite!
And then I had an early morning Bodmin run this morning, so it's another late surfcheck! But don't worry, we're not missing much surfwise;
If that wind was just a couple of degrees further around the compass then it would be offshore!
But it's not.
And so we have a bit of an action replay of yesterday with a gusting south sou' westerly wind just blowing spray off the top of those unpredictably peaking wedges of waves. It is a bit mixed up out there still but there are also a few manageable freaks bouncing through too.
And there looks to be a proper, reasonable wave-period swell in amongst all that short-fetch windswell that is washing around out there and I would imagine that somewhere like Fistral, which is just a degree or two further around, might just have some more lined up wave action.
Meanwhile though, back at Constantine, we have about four feet of still quite slushy, thick and rolling surf plunging ashore under more dark and dreary but brighter than they have been skies!
Let's have a little look over at Harlyn…….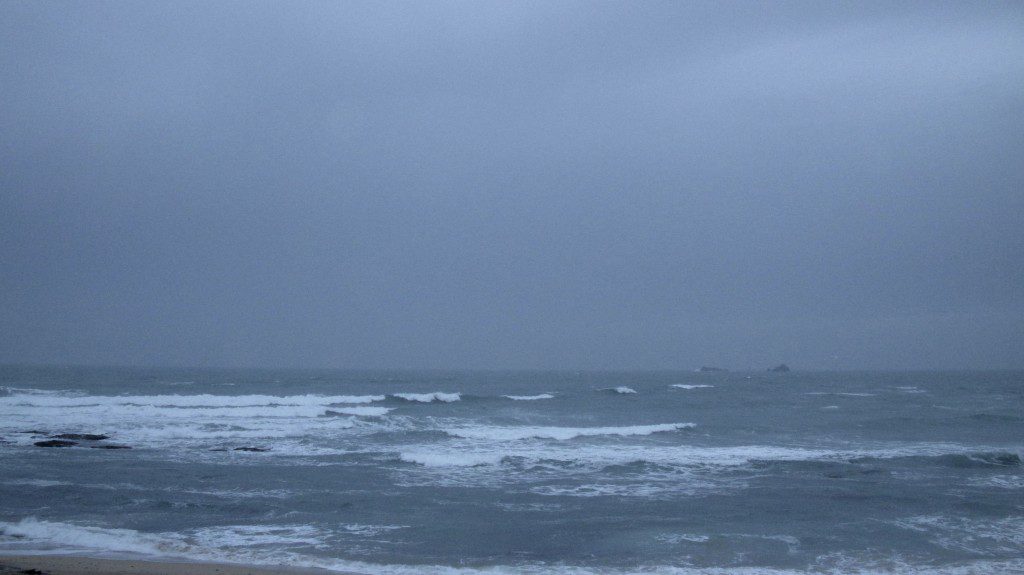 Harlyn (3*):  3 feet.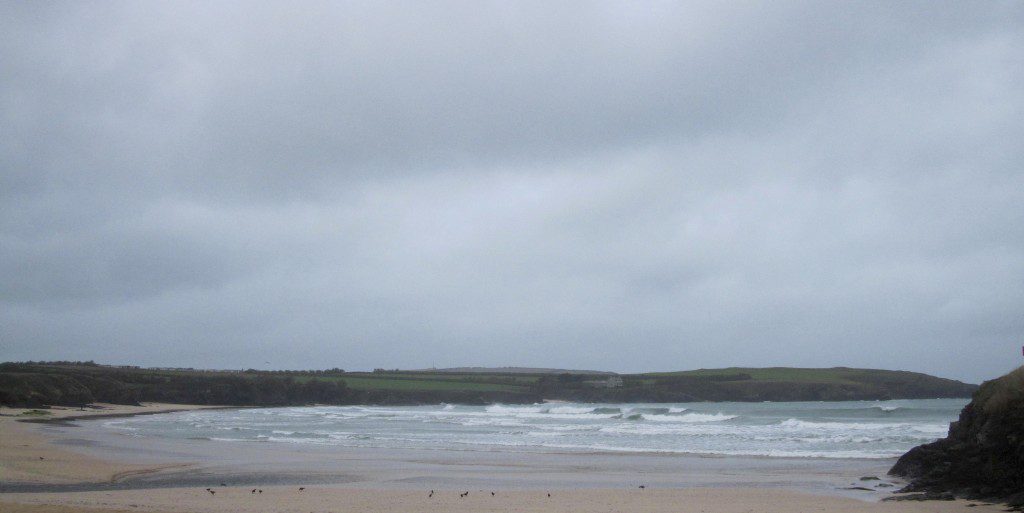 There's a pleasant looking couple of feet of grey and reasonably glassy surf washing lazily in here this morning.
It's not the most powerful looking surf and isn't razor sharp either but there are those fun looking leisurely three feet and fattish waves trying to peel off the Rock. They are joining up with that more edgy peak over towards the middle, making for a bit of a ramp for the fly boys.
It's not great but it looks okay and should improve at least little as the tide continues to push in over the next couple of hours.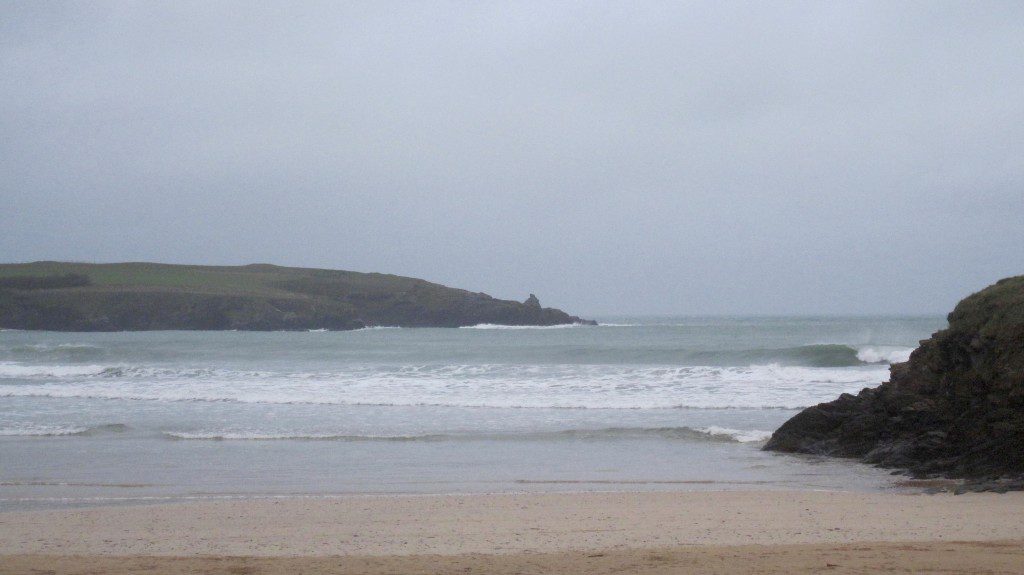 Today's Tide Times:
Low Tide:  16:33  (2.0m)              High Tide:  10:05  (6.6m)

Surf Forecast for Saturday 19th December 2015
Harlyn continues to call as more thick swells are pushed our way by stronger gusting south sou' westerly winds.
With a bigger swell running along the coast, all the exposed spots are going to continue to be messy and blown out, leaving the sheltered spots to shine.
Four to five foot, offshore Harlyn is likely to attract most attention today and probably tomorrow too!
Surf Conditions for the Weekend
That high flying jet stream continues to whoosh across the north atlantic dragging a whole bunch more low pressure systems in its wake as we rapidly close in on Christmas week.
Those tightly compacted isobars indicate more high winds, more south westerlies filled to the brim with (relatively) mild dampness, looking to continue to deposit a whole lot of wetness on top of us but bringing plenty of thick, winter swells our way too!
Harlyn is looking to be our surfbreak of choice for quite a little while to come with a whole series of low pressure systems ready to slingshot some mean and heavy winter swells our way.
The surf is likely to stay in the 'big' to 'very big' range well into the weekend and for quite a while to come after, making it a good time to maybe have a little search around the area for those even more sheltered, rare breaking, surf spots.
Have a great weekend, wherever you are and whatever you're doing!