At 6.45 a.m:
Constantine (3*): 4 to 5 feet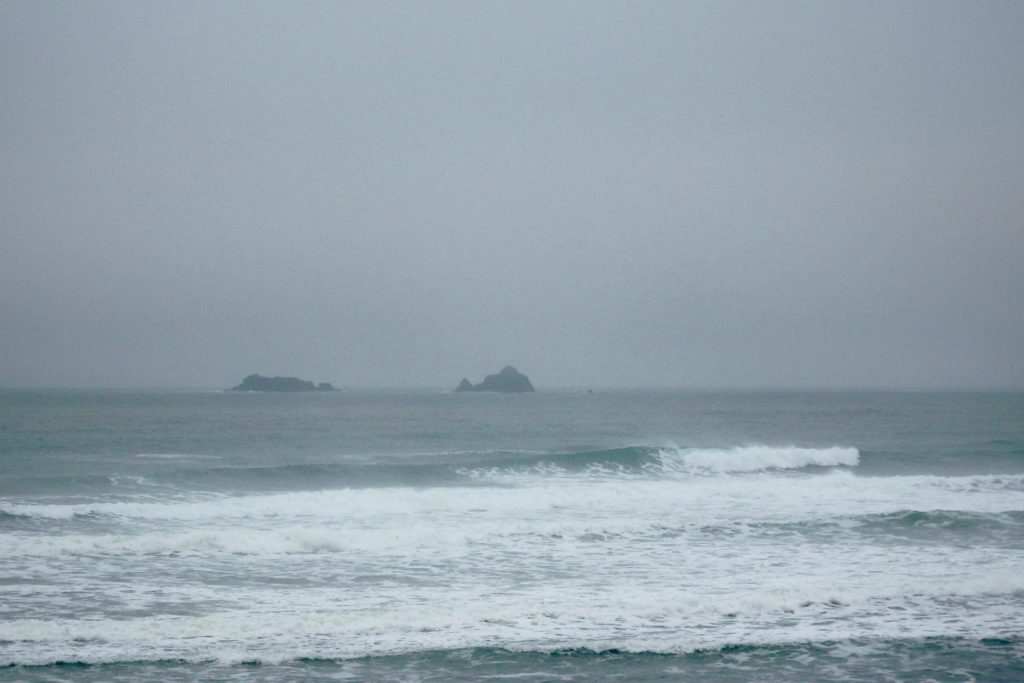 It's a grey and overcast, murky old morning this morning with a lazy fog bank lurking just over there, gradually embracing us in its chill and clammy cosiness.
The surf is still pumping with Hilly being the only one out as usual. Four feet of fairly glassy peaks are wrapping themselves around the Point, zipping across the Reef and crashing onto the sand. The air is almost still, the lightest of breezes drifting from the north north east with that chill too it.
And so, as the rest of the country basks in summer weather we are being embraced by something denser, darker and chillier.
It is kind of cosy though.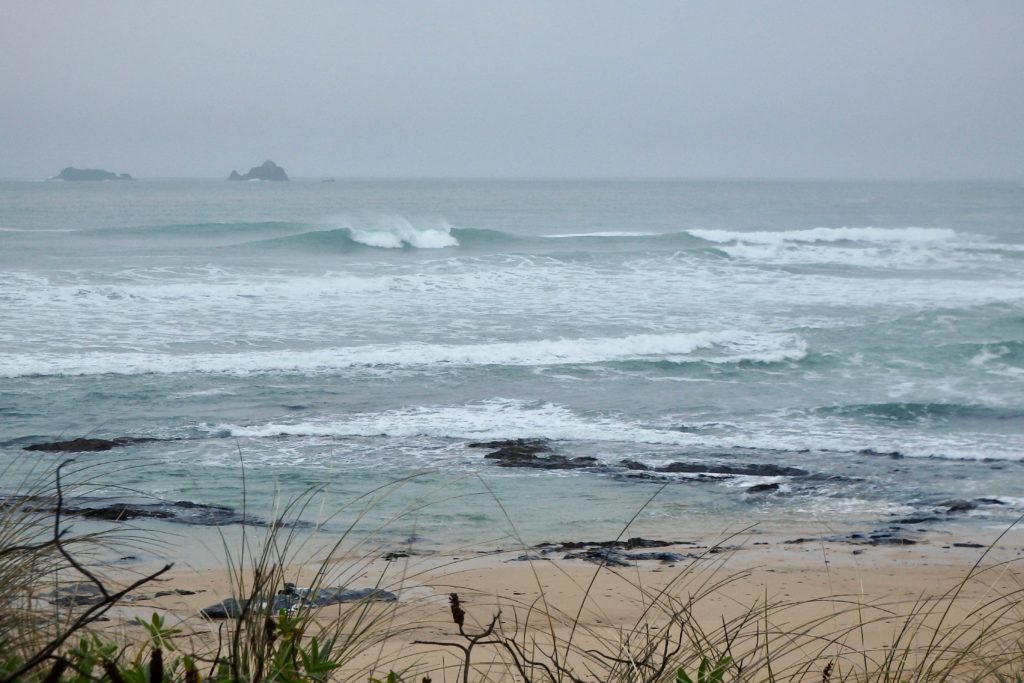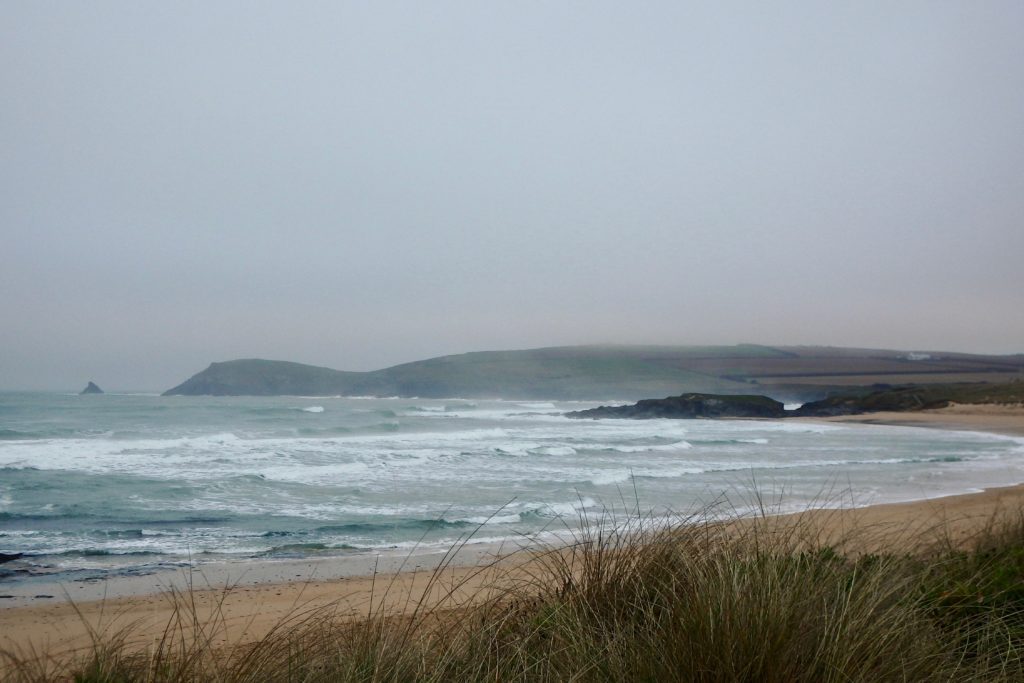 Harlyn (2*): 2 to 3 feet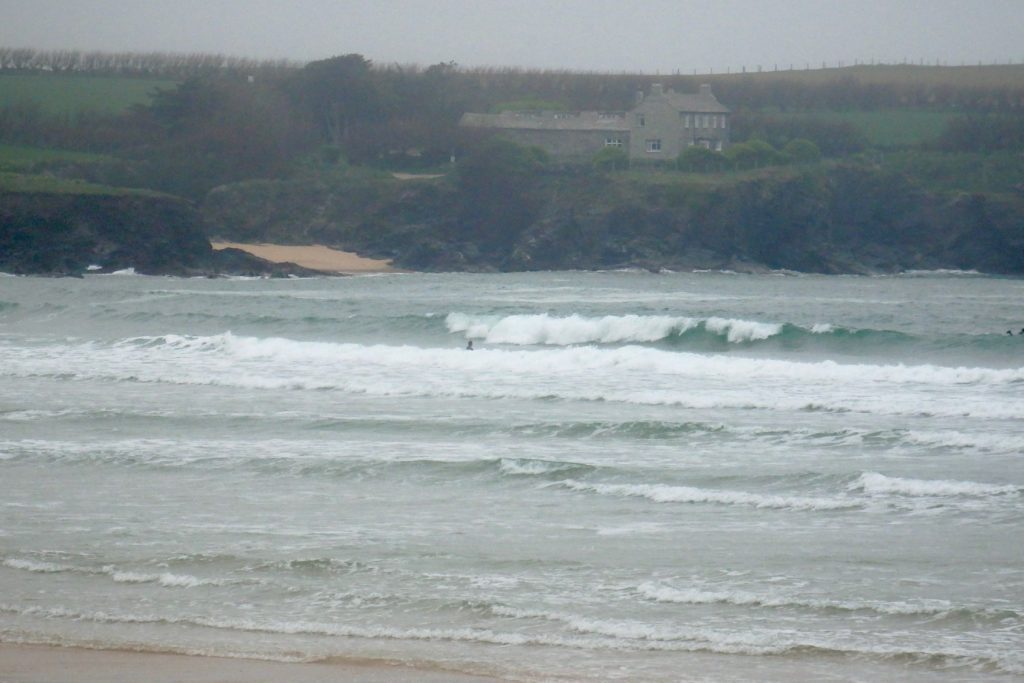 Two to three feet or so of bumpy and grey waves are crumbling ashore at Harlyn this morning, that lightest of north north easterly breezes drifting straight into the beach.
There is the odd fun looking wall to bounce across and an almost peak further down the beach.
I think that the other side might be better today, even if there is a lot of paddling to do over there – as always.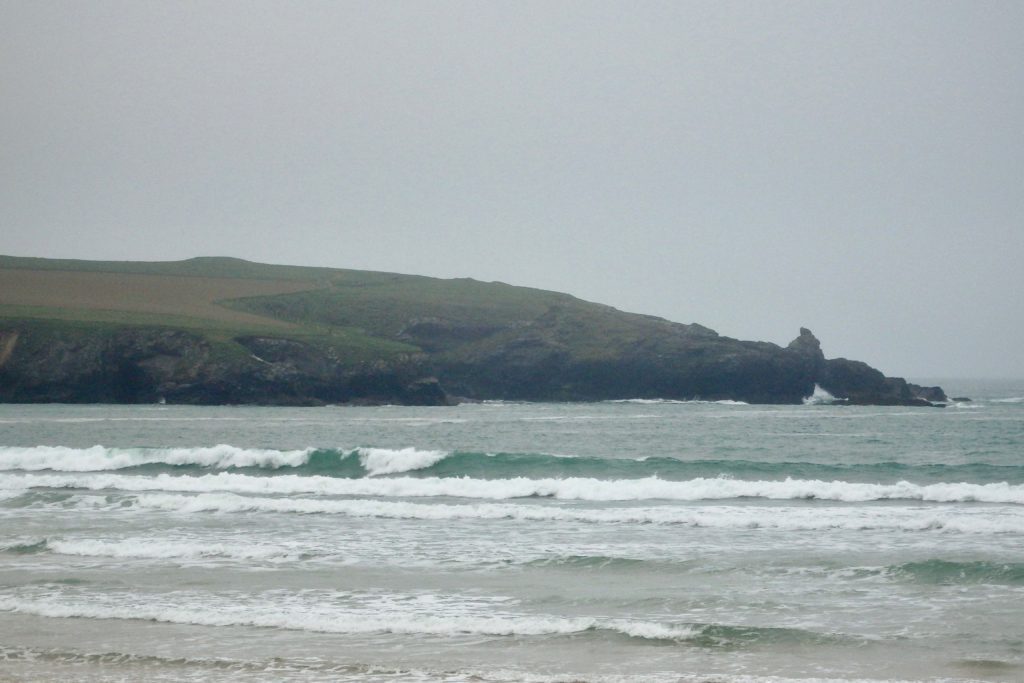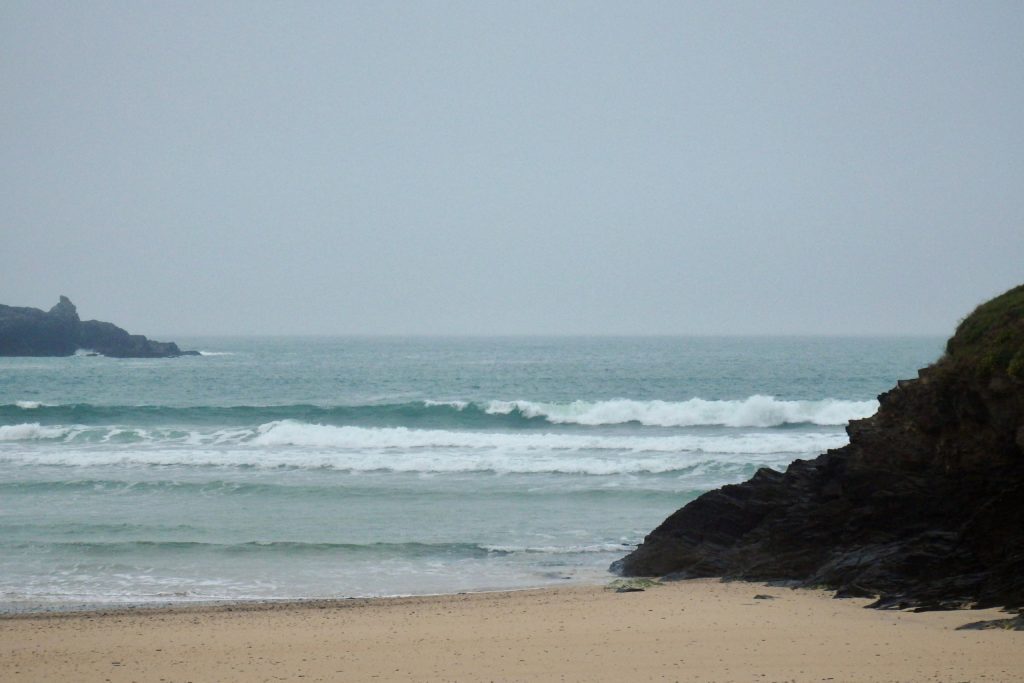 Today's Tide Times:
Low Tide: 15:28 (1.1m) High Tide: 09:06 (7.0m)

Surf Forecast for Saturday 21st March 2018
A pleasant couple of feet of smooth and evenly spaced swell is going to be groomed to an even nicer finish by light offshore breezes today.
If we can escape this ribbon of sea mist and fog then the sun will be scorchio, or we could just shiver in more fog!
Surf Conditions for the Weekend
This weekend is promising to be a pleasantly bright and cheerful, surf filled one with more than a hint of Spring about it.
Saturday should bring a pleasant two to three feet of offshore breeze shaped surf to our bays with plenty of sunshine glinting off those curling waves.
The wind is probably going to strengthen through Sunday, a gusting south westerly, not too strong but enough to bump and ruffle and crumble the surf at our preferred breaks. And it might be a bit small for Harlyn, although it will be squeaky clean around there. The sunshine should help everything to look that little bit better again too!
Have a great weekend, wherever you are and whatever you're doing!