At 6.15 a.m:
Constantine (3*):  2 feet.
The breeze is gently drifting offshore this morning, a bright sunrise bursting through the cloud streaked blue of a summer sky.
It is a bit chilly though!
That should change soon enough as the sunshine settles and warms.
The surf is good too. Small but really very pleasant looking.
A couple of feet of immaculately groomed and evenly spaced little surf is peeling into the bay, setting up a little mini A-frame over towards the Point, the odd line spinning off the Reef.
The tide is just an hour or so off low and so it could all improve as the morning goes on!
I'd get on it soon it though, those sea breeze are likely to kick in by lunchtime, making the dropping tide a smaller, sloppier and weaker affair maybe.

Harlyn (0*):  Flat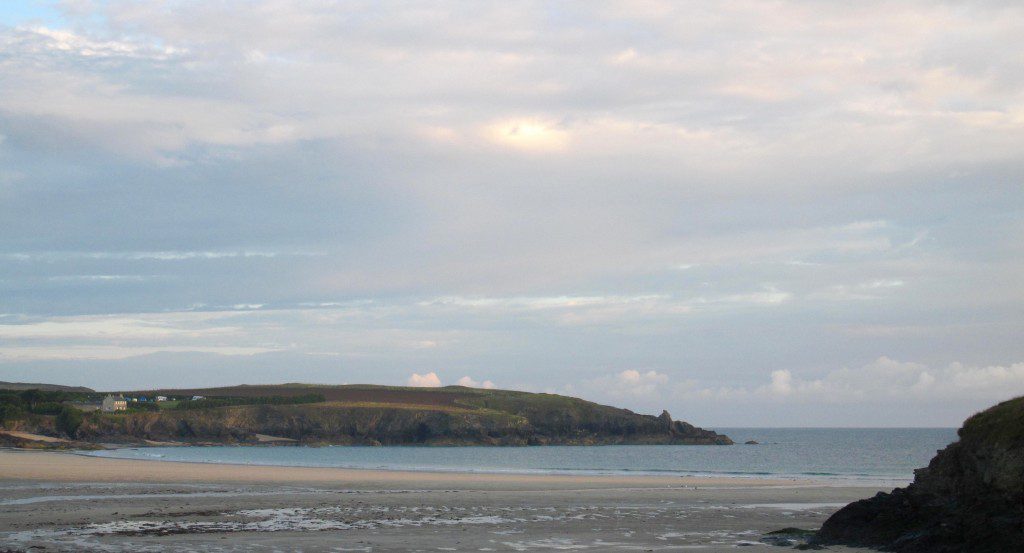 It's flat around here this morning, the south easterly breeze putting a ruffle on the surface too. That will probably smooth out though as the tide rises, at least making a SUP session a bit more appealing maybe.
But if you want to go for a surf then you're going to have to wander over to the other side of the headland, it is small but really fun looking and clean over there today!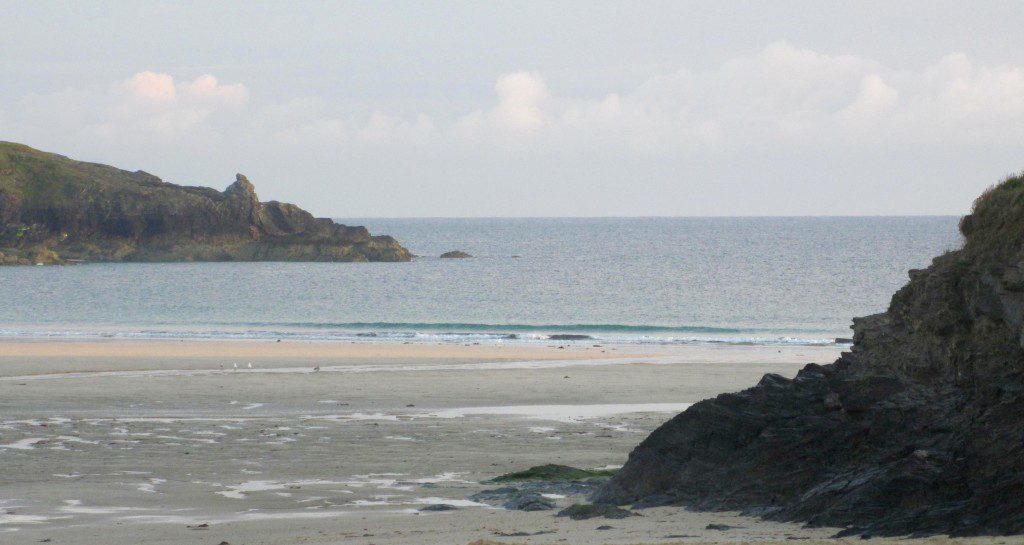 Today's Tide Times:
Low Tide:  17:47  (1.9m)              High Tide:  11:21  (6.4m)

Surf Forecast for Saturday 8th August 2015
A bright and cheerful day awaits with only light breezes and a small but still surfable little swell.
A foot or so of longboard gliding waves should hopefully be waiting for us in some pleasant summer sunshine!
Surf Conditions for the Weekend
We should be enjoying a period of calmer, drier and brighter weather as the week winds down and another summer holiday weekend kicks in.
The surf is likely to be small throughout, only a foot or two through Friday and Saturday but maybe jumping up quite a bit on Sunday and building into the start of next week.
So Friday should be bright and pleasant with small but clean waves peeling off our main surf breaks and even some proper summer sunshine to cheer us all up and staying a bit that way well into the weekend!
Saturday is likely to have smaller surf but it should still be rideable while the weather is likely to continue to be more summer like.
Have a great weekend wherever you are and whatever you're doing!