At 8.45 a.m:
Constantine (3*):  3 to 4 feet.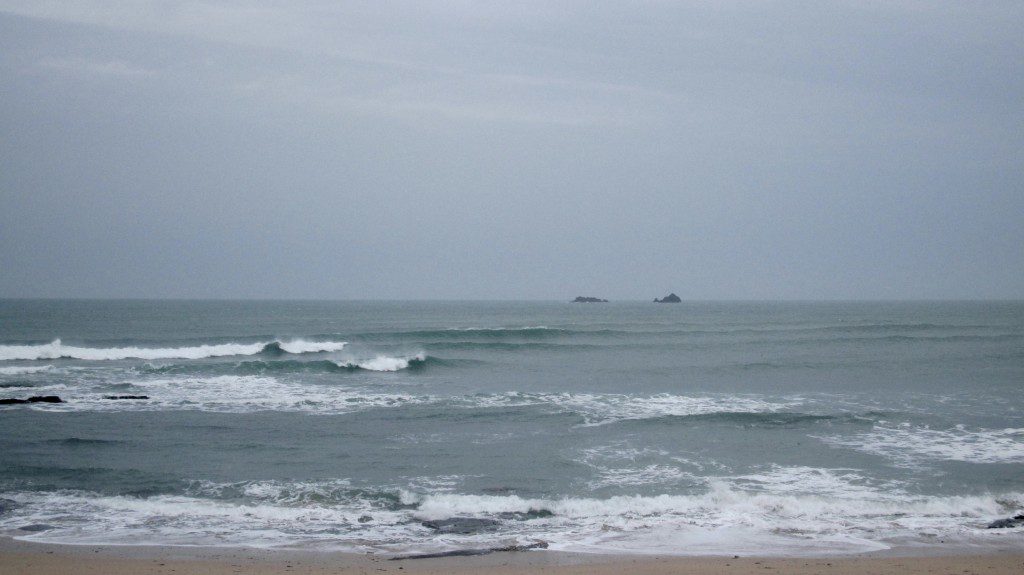 The wind has veered just that few degrees further to the south and east this morning, just about making for offshore conditions! And that windswell has smoothed and eased a lot too.
But it is still real windy, a very fresh south south easterly is gusting across the bay, still mild on yet another grey and deeply overcast morning.
So we have some three to four feet waves reeling onto the Point, the odd one turning itself inside out and throwing up some hollow sections.
Make the most of it though, this is as calm as that wind is going to be today I would think and that swell is going to start pushing hard in a minute too!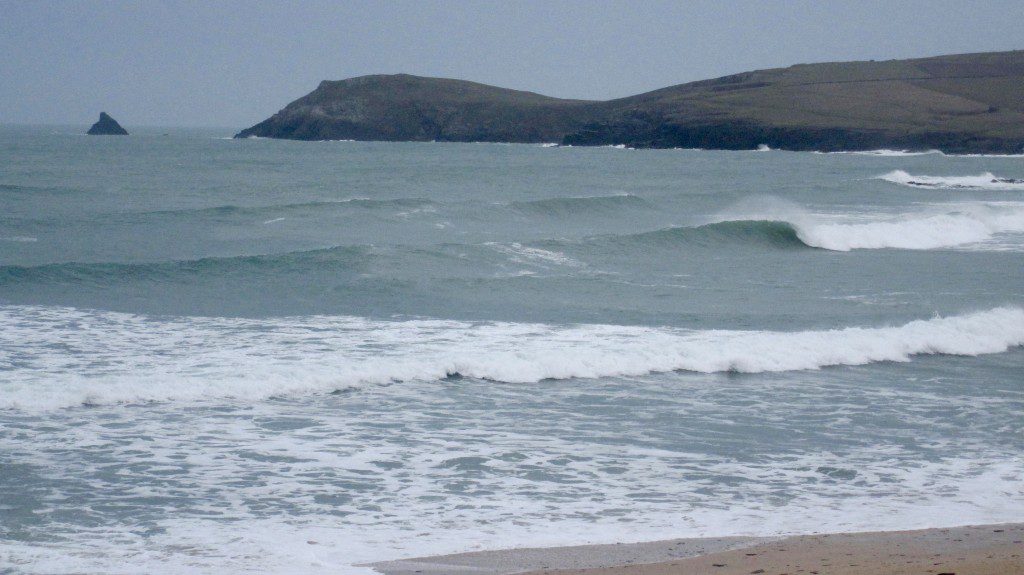 Harlyn (2*):  1 to 2 feet.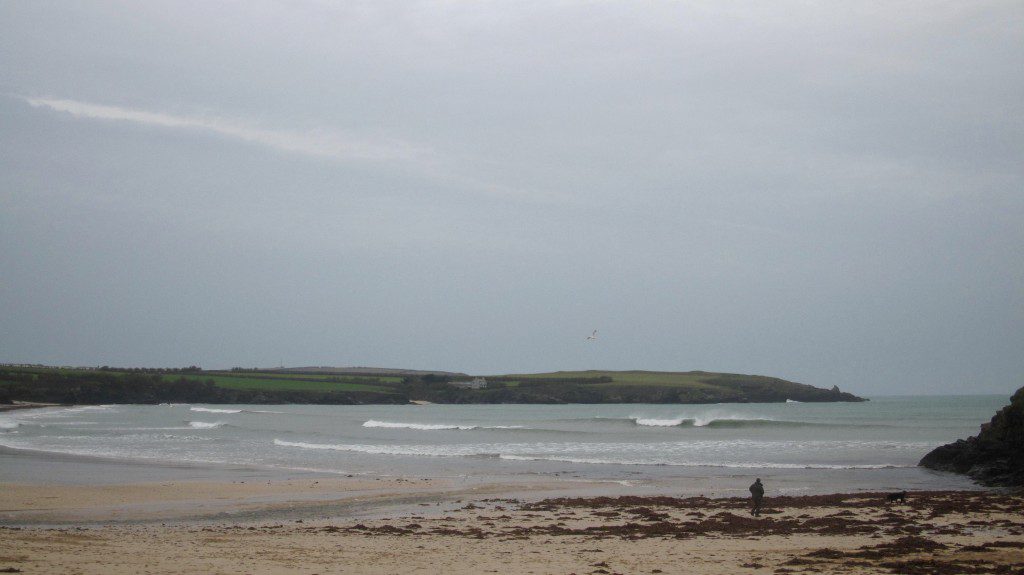 The surf is real small here today, especially compared to the last month or two!
There's a foot or two of very clean and sparkling, grey glass waves standing tall before zipping across the beach, some too fast but one or two actually peeling (for Harlyn that is!).
The tide is just on the drop and so it is probably going to become little weaker before pushing back in hard with the incoming tide.
The wind is likely to get stronger again this afternoon as the swell builds. So it won't be long until we are back amidst some bone crunching Harlyn close-outs!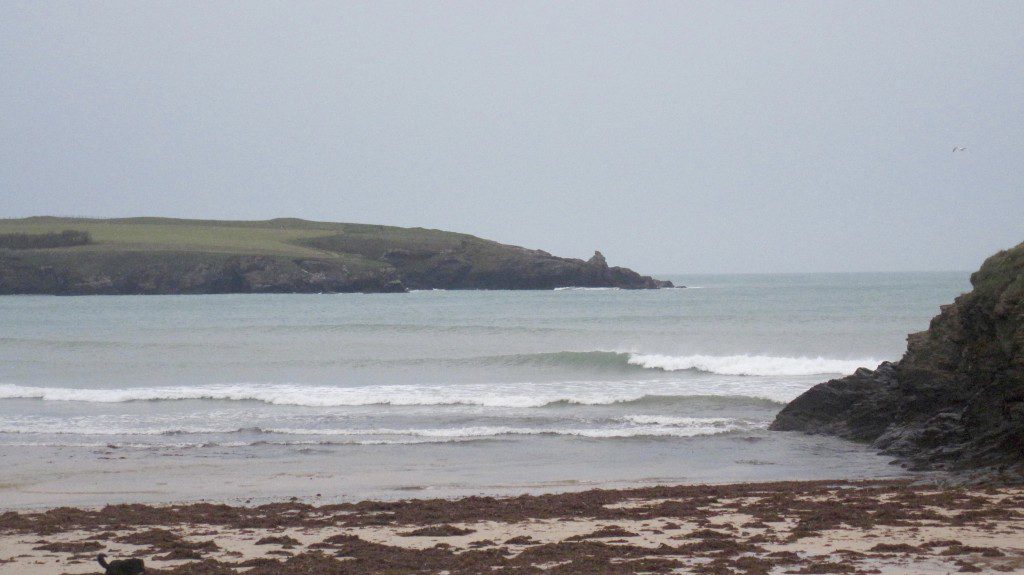 Today's Tide Times:
Low Tide:  13:34  (1.2m)              High Tide:  19:25  (7.2m)

Surf Forecast for Tuesday 29th December 2015
Those strong south westerly winds will be blowing hard again today but the weather should remain lighter and brighter in between the odd squall!
We are probably going to be enjoying a half decent three feet or more of proper Harlyn winter surf but without those normal winter temperatures!
Surf Conditions for the Start of Christmas Week
This Christmas week looks as though it is going to be a continuation of the last few weeks, with more wind blowing strongly, mainly from the south west, bringing plenty of damp but mild air our way while pushing lots of swells in too but then making for blown out conditions at all but the more sheltered, more northerly facing surf breaks.
Yep, another week of wet 'n windy conditions awaits with loads of growling surf easing into our coves and bays.
It looks like it's going to get into the 'real big' size range by midweek again too with some out of control surf conditions aiming our way!
Have a fabulous Christmas Week, wherever you area and whatever you're doing!