At 8.10 a.m:
Constantine (0*):  6 to 8 feet.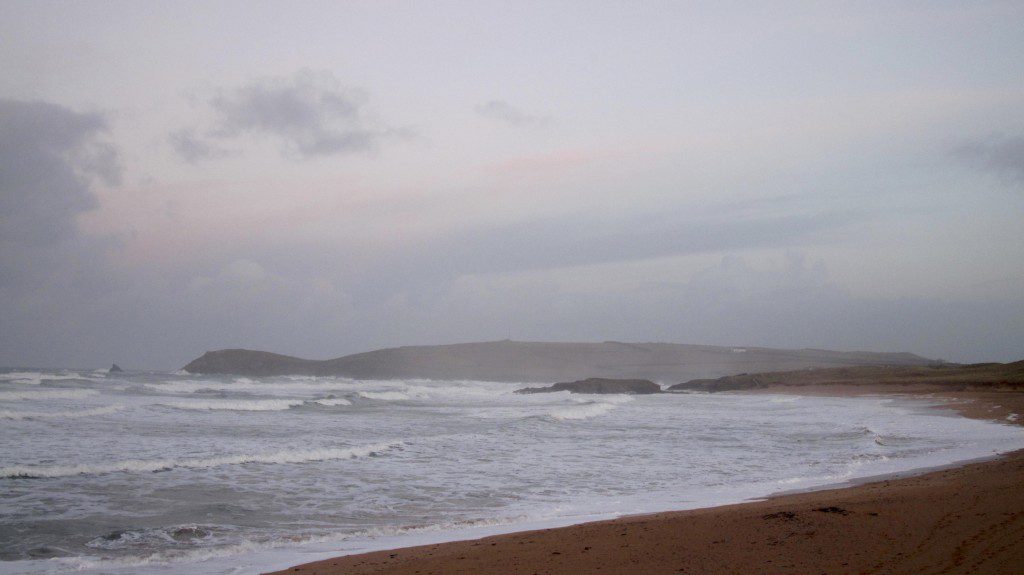 A brighter and lighter morning has at last dawned on us, that bright and mainly blue sky cheering up the whole coastline.
It is still a bit breezy and there are some lingering and heavy duty showers marauding about the place but generally it is way better than it has been!
The surf here is still a mess with 6 to 8 feet of windblown chop surging into the bay and that wind is still a fresh and onshore, south westerly blow, strong enough to make a mess of those big waves.
let's trot on over to Harlyn to see what's cooking there……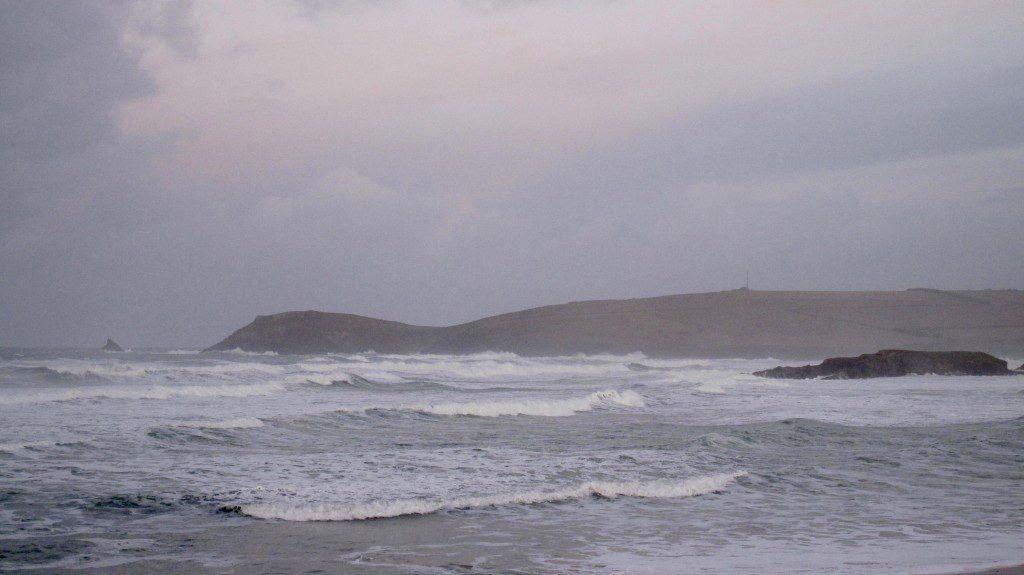 Harlyn (3*):  3 to 5 feet.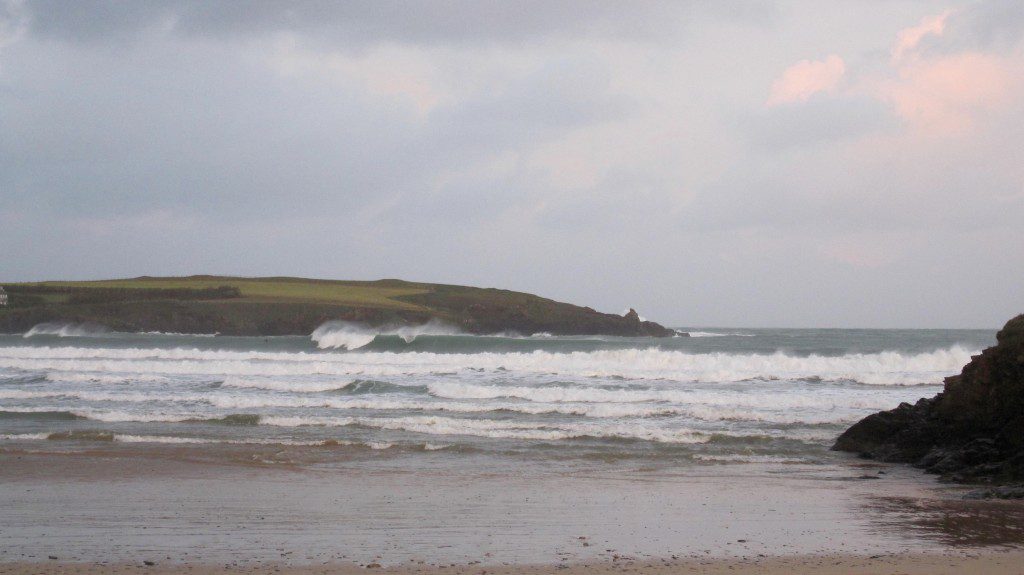 There are still some big sets prowling the lineup this morning, some five foot waves exploding as they hit the shallows. It's not quite as ferocious as yesterday but some of those waves are standing tall before wrapping onto the sand.
Three to five feet of oval glass waves are surging in an hour or so ahead of a 6.7 meter high, so it might just be at its best shape right now.
But don't worry, this swell isn't going anywhere anytime soon – we should have some chunky and hollow, gnarly little waves to play in all day long, getting crunchier and more vicious as the tide empties out.
Good old Harlyn, what would we have done these last few weeks without her keen and hungry waves?
But let's hope for some cleaner conditions with the new year!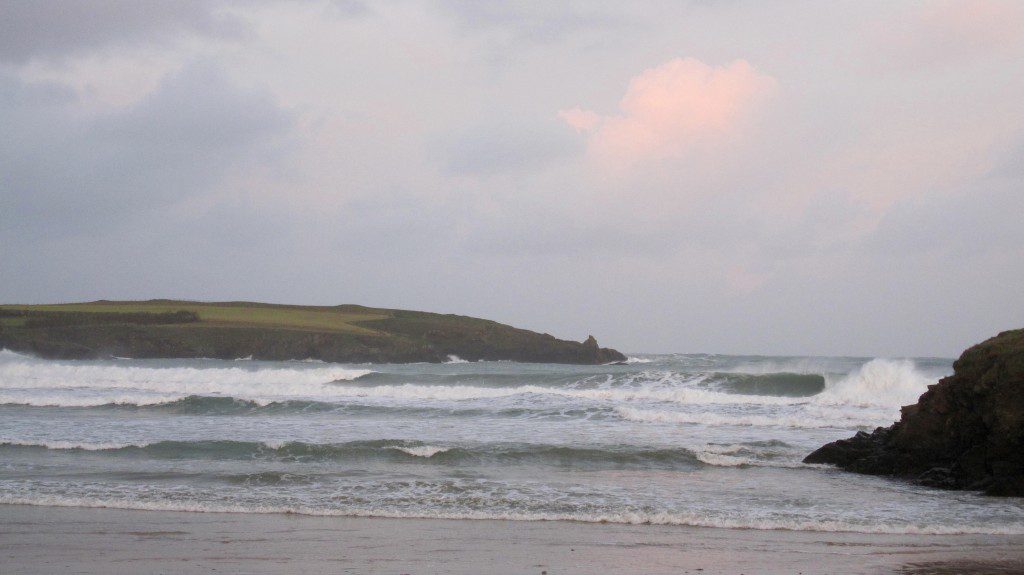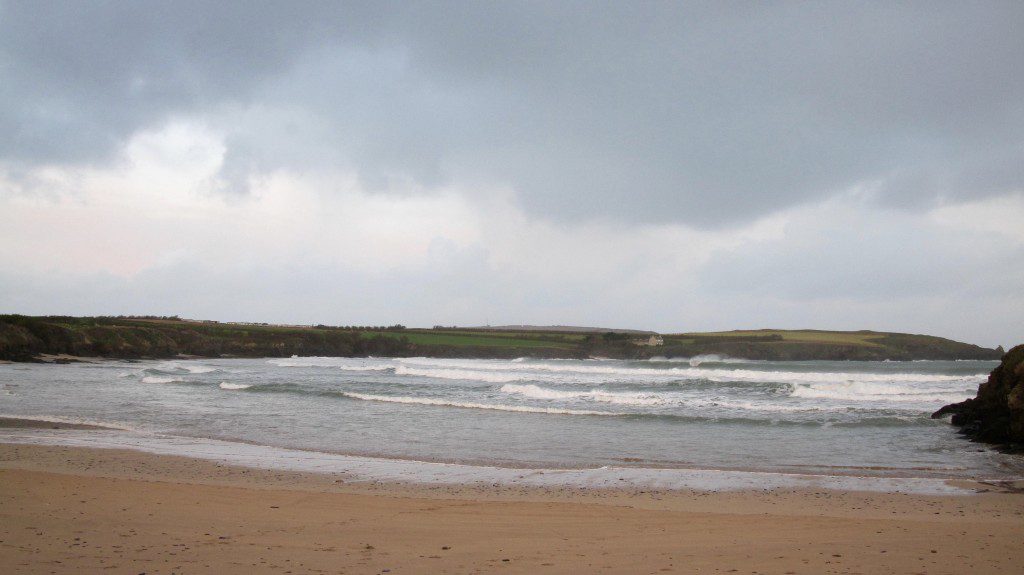 Today's Tide Times:
Low Tide:  09:58  (1.0m)              High Tide:  15:54  (6.9m)

Surf Forecast for Thursday 19th March 2015
Real small conditions will probably greet us in the morning, a foot or two at best but that swell should thicken and strengthen as the day goes on. By the late afternoon high tide we should be seeing a reasonable three foot swell rolling back in, the wind staying offshore all under a reasonable amount of maybe a little weaker sunshine.
And it is still so very quiet around our local surf breaks too!
Surf Conditions for the Rest of the Week
It has been as perfect a start to the surfing week in Cornwall as you could ever wish for!
That steady groundswell has been rhythmically spinning long swell lines our way, a mid teens wave-period pulse of smooth and solid swell, groomed to precise perfection by a steady but light offshore breeze.
The swell has been pretty solid and should only very gradually and slowly ease down in size as we go into Thursday before building again for the back half of the week.
And yes, it is forecast to remain bright and sunny for most of the time until Friday too, although it might take time to burn through the haze each day though!
As well as all that, it is that time of year in these parts where all hands are on deck preparing for the start of another season, so a lot of people are very busy, getting ready to be busy! So, either it is going to be quiet at our favoured surf breaks or not that much work is going to get done!
With just a little timing there should be plenty of solo sessions available to everyone!
If you are interested in the partial eclipse this Friday, here's a bit of a guide to where and when it might be best to view it (local weather conditions aside that is!):
Have a great week, wherever you are and whatever you're doing!