At 6.10 a.m:
Constantine (3*):  2 to 3 feet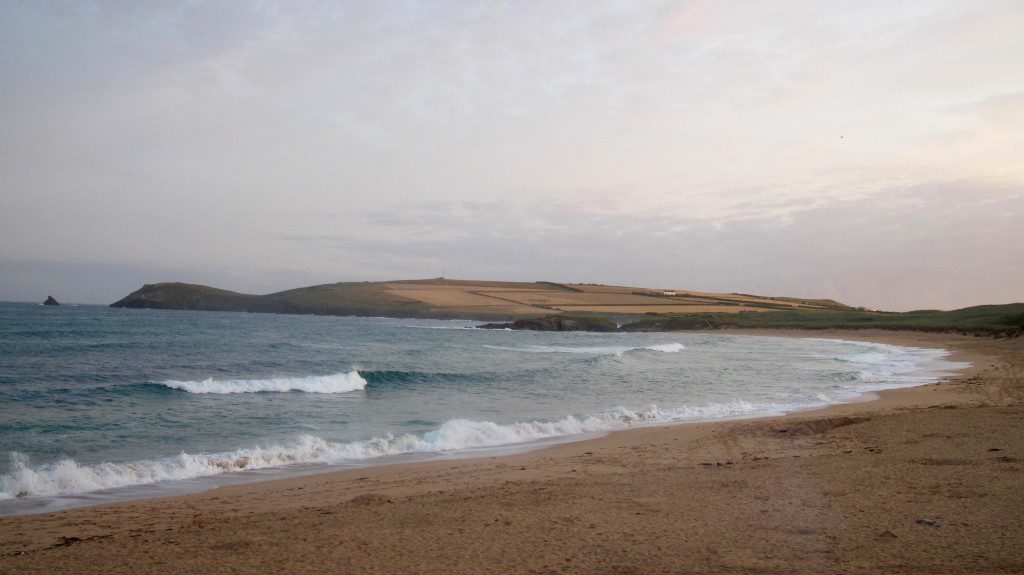 A bright enough and pleasant enough day is slowly awakening but it is a little chilly out there!
The thermometer is in single figures as the smoke from someone's all-nighter-on-the-beach gently drifts out to meet a couple of feet or so of fat and lazy surf.
The tide is a little too high already but there's still a couple of feet of lined up and groomed little waves peeling into that light, light offshore.
As the tide drops out we should be in for a very pleasant day of small wave gliding, a couple of feet of smooth and fun little peelers even as the breeze drifts onshore later.
Harlyn (0*):  0 to 1 foot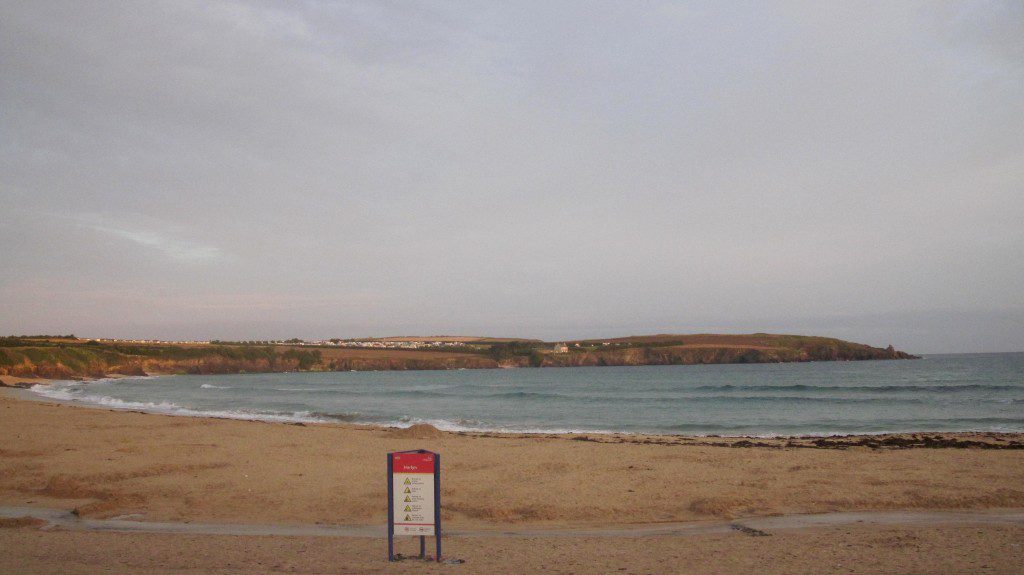 It's all but flat around here this morning, some shin-high wavelets rippling through on the tidal push but nothing much more than that.
The other side is the place to head for to surf today but you could have fun on a paddle board or kayak, the turquoise water is so clear here this morning!
Today's Tide Times:
Low Tide:  13:37  (1.1m)              High Tide:  19:32  (7.1m)

Surf Forecast for Monday 17th August 2015
Light breezes, sunny skies and small waves are going to greet us today as high summer swings into full holiday mode.
We should have some small and clean little surf rolling in all day today, light offshores prettying things up in the morning and evening, the onshore sea breeze effect kicking in around lunchtime.
Surf Conditions for the Start of the Week
Settled summer weather with only small but clean and fun surf are expected to start this week off in some relaxed style.
Longboards and Fish are probably going to be the toys of choice for most of us this week, the wave size not straying much beyond small or even tiny for a while. But there should be enough to get going on and the good weather should put a smile on your face as well!
Have a great week, wherever you are and whatever you're doing!