At 8.00 a.m:
Constantine (1*):  8 feet
That south sou' westerly wind has followed me all the way back from the Canaries apparently, although it felt warmer (and lighter) while I was out there!
So the wind continues to blow fresh into the bay piling wave upon wave of thick and sloppy surf all the way to the beach. It's big enough, probably way bigger than it looks too but it's an onshore mess of surf again today!
Thank goodness for Harlyn, let's have a shuffle around there for a look-see……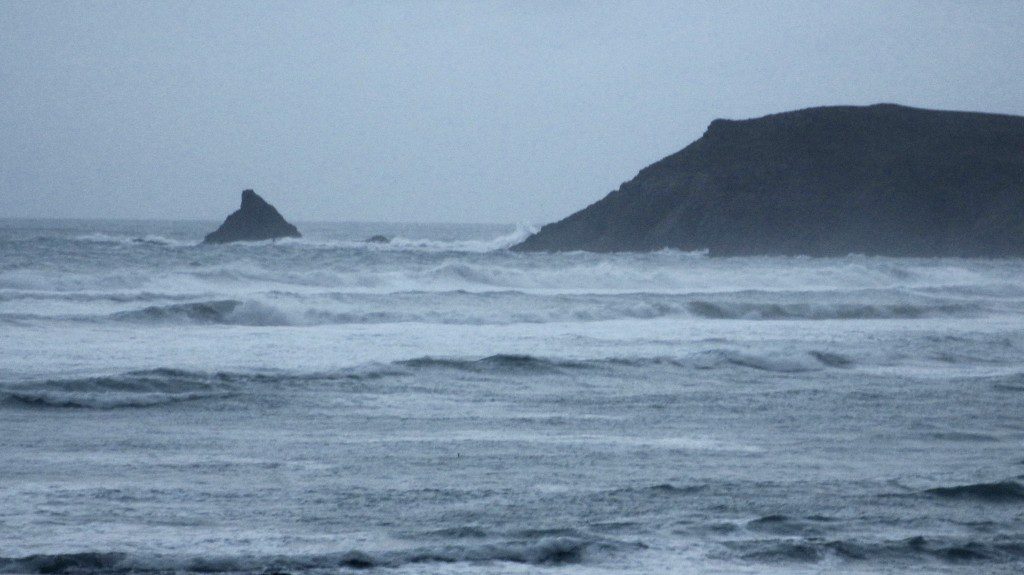 Harlyn (3*):  3 to 4 feet.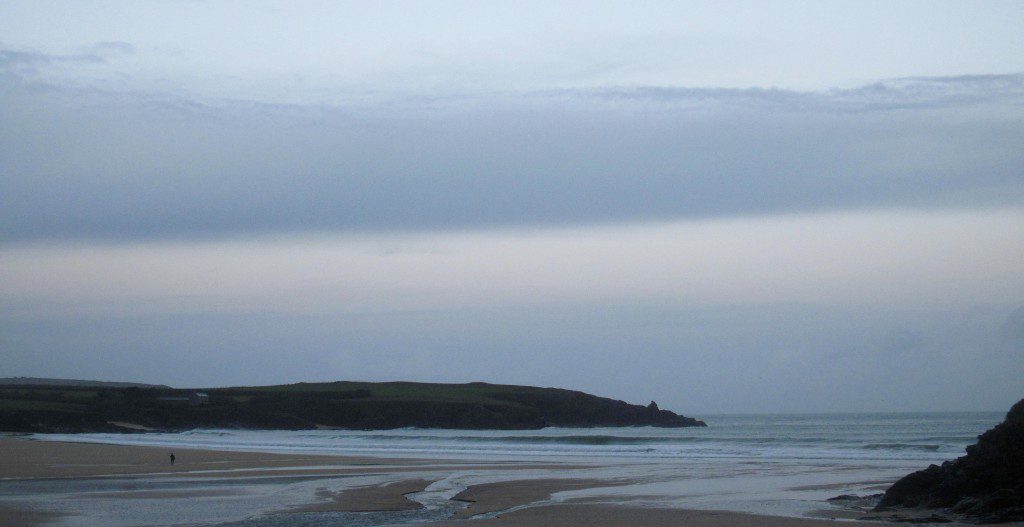 It's looking better here than it has the last few days.
A steady three feet of clearly defined and smoothly rolling, hollow waves are spinning their way ashore with much bigger sets teasing you out but far enough between to let you slip back inside, only to get caught!
Yep, it looks like fun, even in those heavy, heavy rain squalls that are creating some stunning double rainbows out there!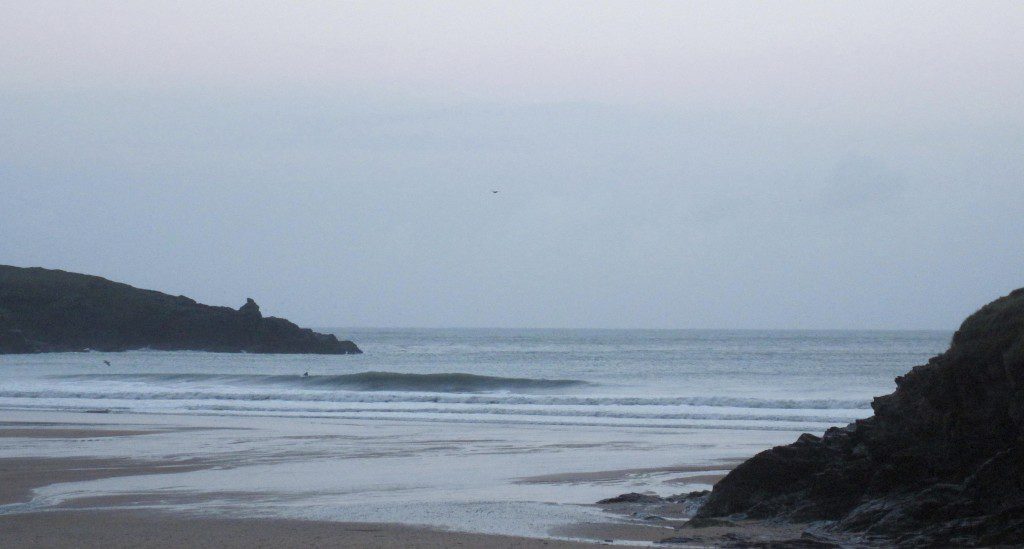 Today's Tide Times:
Low Tide:  18:58  (2.1m)              High Tide:  12:20  (6.5m)

Surf Forecast for Monday 21st December 2015
More onshores, and more thick rolling surf.
Those south westerlies are going to ease off this afternoon but maybe not until close to dark maybe.
But it's going to be Harlyn again today anyway, offshore and loaded, those thick and hollow shutdowns easing off only occasionally to allow the odd zipping peeler through!
Three to four feet and super hollow Harlyn, day after day!
It must be winter!
Surf Conditions for the Start of the Week
As Christmas looms our way the weather and surf patterns are refusing to change their approach.
Those keen south westerly winds look ready to continue to blow that mild, damp air our way, pushing and shoving those atlantic waves into our bays and onto our beaches.
The surf is likely to stay in the 'big' range all week, getting really big through midweek, probably peaking again on Wednesday when even Harlyn will have some size to it.
And Harlyn is going to be the main option all week this week again, generally being in the three to four feet size range getting up to twice that during midweek.
Christmas is coming!
Have a great week, wherever you are and whatever you're doing!