At 6.10 a.m:
Constantine (3*):  2 to 3 feet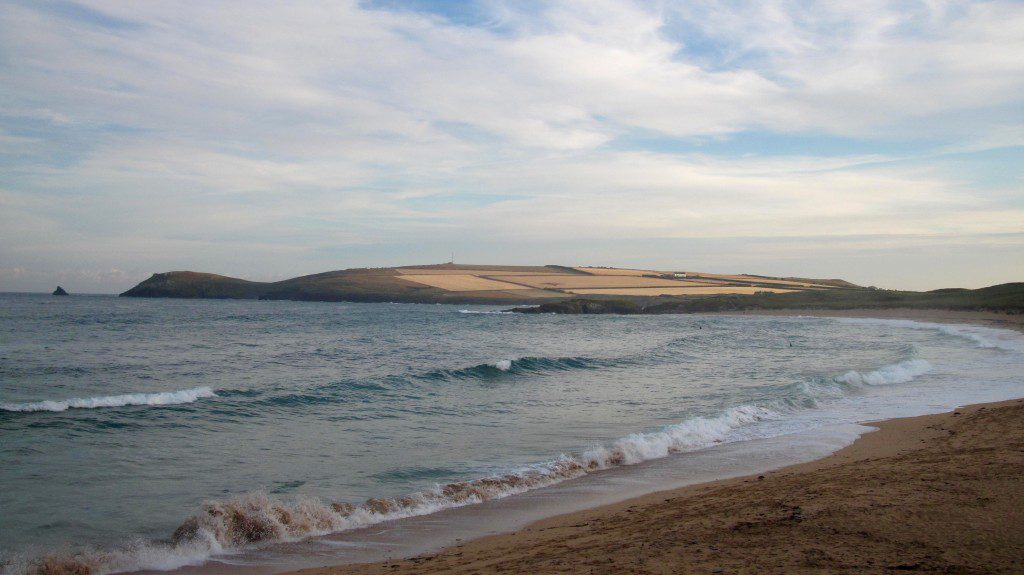 A very pleasant Sunday is unfolding itself around us this morning, the wind light and drifting in from the south east, a much milder breeze than we have been enduring lately, the sky a little cloudy but bright enough to be fine for the time being.
And the surf is looking promising too.
A couple of feet of clean lines are shadowing into the bay just ahead of high tide, a couple of fat peaks promising some fun and steeper stuff to be ridden on the dropping tide later. And it is a real high tide with that Blue Moon hanging high, so later can be after a lazy Sunday breakfast if you want.
Yep, I think that we can look forward to some pleasant wave riding fun throughout the day, those set waves maybe being that little bit bigger than they look, the offshore wind helping to shape them into something a bit more fun!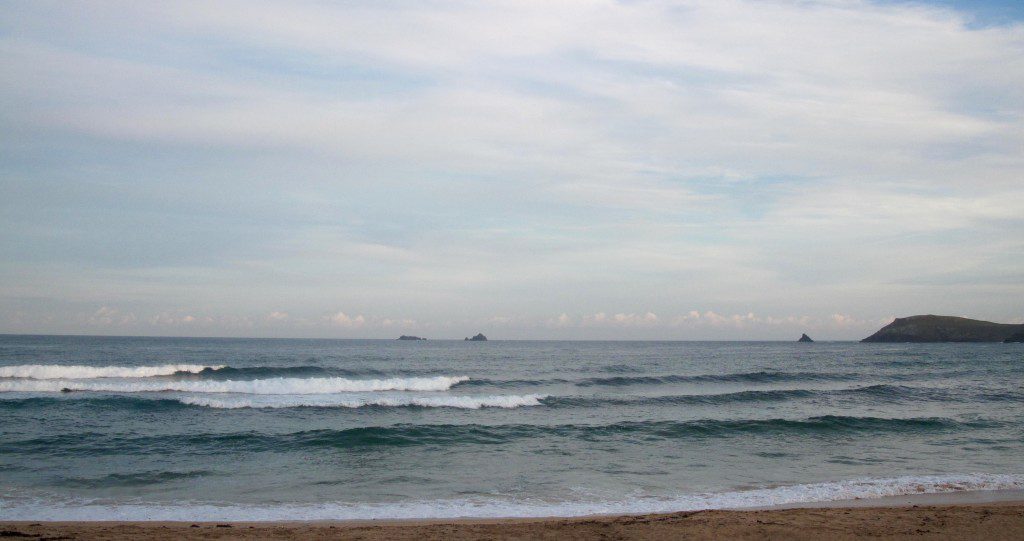 Harlyn (0*):  Flat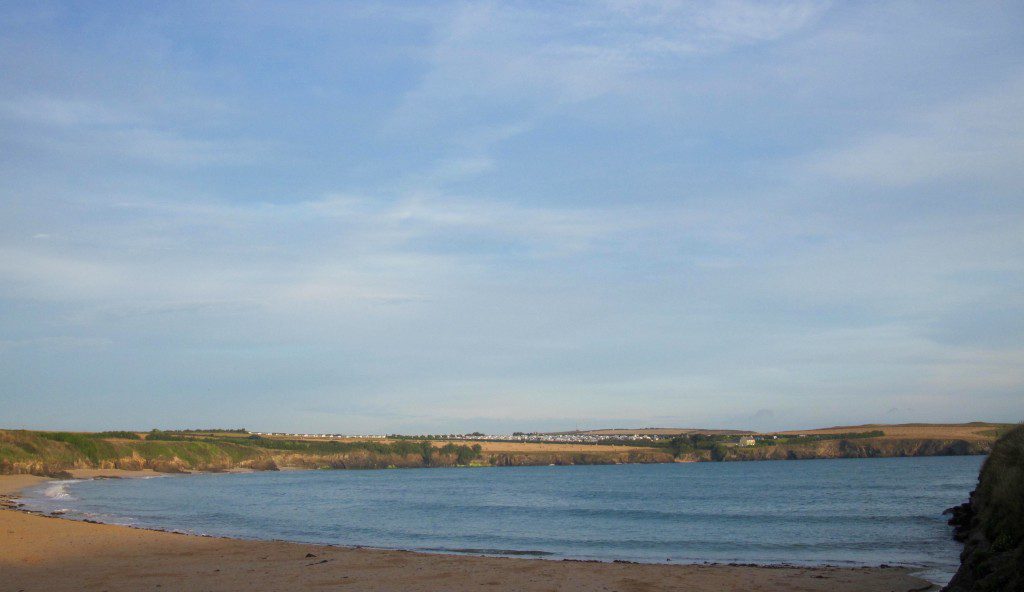 It's flat around here at high tide but no less gorgeous for that. With that big Blue Moon hanging high in the sky, the breeze offshore and the sea a deep blue, it would be a great place to paddle this morning.
But there are no waves to surf here today!
Today's Tide Times:
Low Tide:  13:55  (0.6m)              High Tide:  19:50  (6.9m)

Surf Forecast for Monday 3rd August 2015
South westerly winds should be pushing in a half decent three to four foot swell, hopefully big enough to travel around and into Harlyn.
With a brightening day gradually unfolding itself, it promises to be a day of two to three foot typical Harlyn surf!
Surf Conditions for the Start of the Week
Onshore winds are set to start the week off again, blowing in fresh from the South West pushing a building swell our way through Monday and into Tuesday, that swell maybe just nudging into the quite big range by Tuesday.
The weather is likely to be mixed but we should enjoy enough fine summer weather to satisfy most.
Yep, Harlyn is likely to be the place to catch the best waves as we go into this August, the wind staying onshore at all our other breaks and making for a bit of a mess there, while continuing to blow offshore here.
Have a great week, wherever you are and whatever you're doing!