At 7.50 a.m:
Constantine (0*):  10 to 12 feet.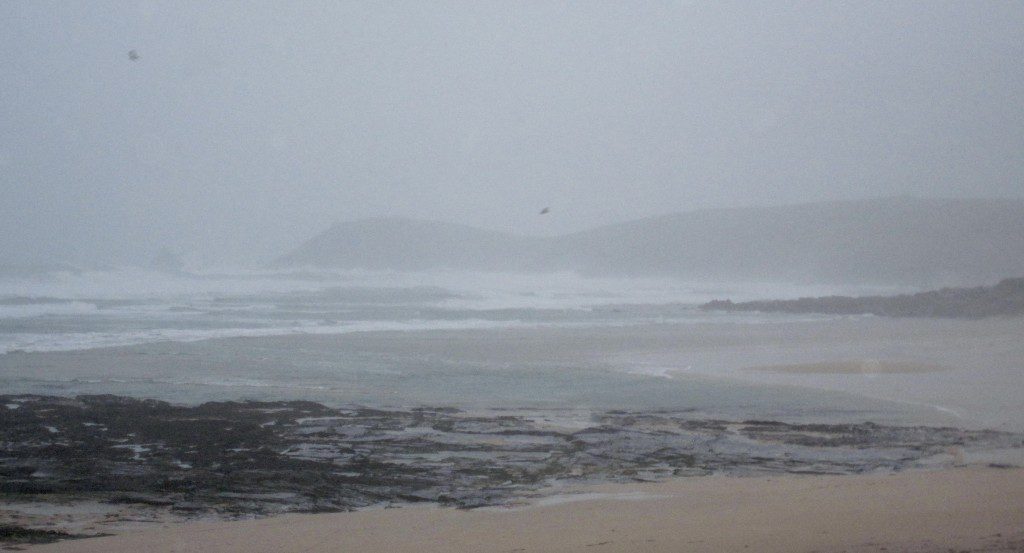 Another angry storm is plundering its way along the coast creating another murky and dreary, damp and filthy old morning, the wind howling and the sky a duller shade of grey.
The surf is a blown out mess of wildness, a crazy mix of swirling water. There are no waves to ride here today, just a wildness of mid-winter nature having a tantrum.
There's probably ten to fifteen feet or so of mad waves crashing around but it doesn't matter, there's no way of riding any of them even if you wanted to!
Harlyn should be good though!
Don't forget that we are selling a range of ….Lost and Al Merrick surfboards with £100 OFF!  Plus our continuing summer clearance sale and, of course those fantastic gift combos that Sophie has been putting together (like the fabulous 'Origin Coffee + 'I check the surf' enamel mug' combo). So if you are around this way this weekend (and why wouldn't you be with the Padstow Christmas Festival in full flow!) then it should be worth your while to stick your head in the door and say hello!
And, as an extra bonus for this weekend, the original surf forecaster, SJ has thrown us his forecast for this weekend's expected big surf!

Harlyn (4*):  4 to 6 feet.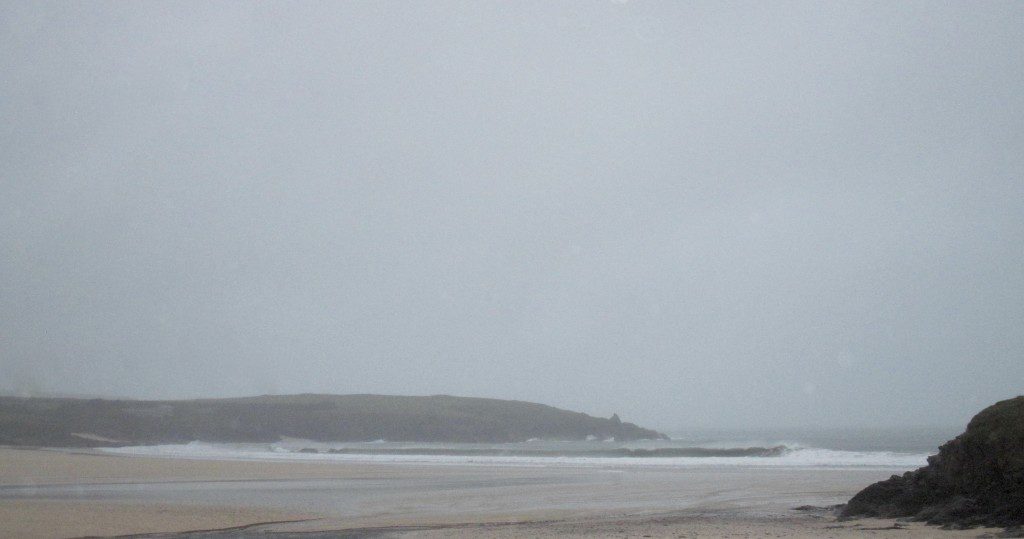 Yep, booming waves are exploding ashore at low tide, those big set waves battering the headland as they ignite skywards.
There's a good six feet plus of walling, tubing and crashing surf on the beach, the smaller, in-between ones peeling a bit, now and again, those top size set waves walling up from headland to headland before avalanching ashore.
It's going to be fun but I suspect there might be some carnage too!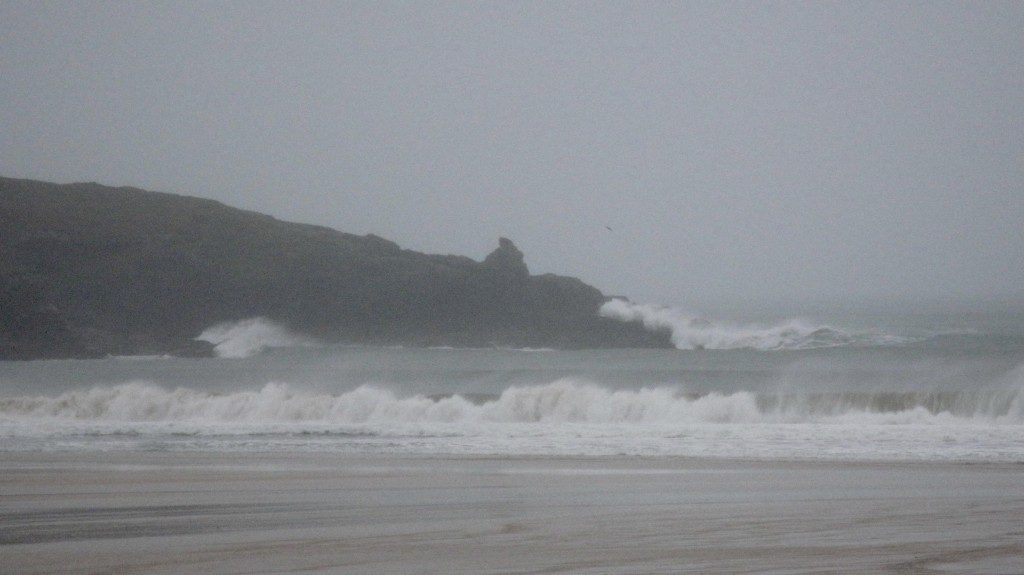 Today's Tide Times:
Low Tide:  07:44  (2.7m)              High Tide:  13:45  (6.0m)

Surf Forecast for Monday 7th December 2015
The wind is likely to journey more southerly today, maybe, possibly, hopefully twitching to the south west for a moment or two.  Saying that, it is all about those tiny kinks in those close together isobars.  get a little kink in them at the right time and we could be enjoying booming, epic conditions but you have to expect that that isn't going to happen in which case we're in for another exciting day of six foot and sand-drenched drubbers at Harlyn!
Surf Conditions for the Start of the Week
Another week of howling onshores is going to kick off on Monday with a continuation of those hard blowing south westerlies roughly pushing more big swells our way.
Six feet and offshore, crunchy Harlyn is pretty much expected all the way into midweek at least with the winds likely to swing more westerly as we go along. That will make even Harlyn a bit bumpy.
So, low tide Harlyn is going to be hollow and screaming while high tide Harlyn should be a little bit bigger but maybe just a little less gnarly!
And that is probably going top be the way of it all the way through the week.
Next weekend could be offshore though (and that will drop the temperatures!) but in the meantime we can expect moe of the same.
I'm a little keen to get a taste of some brightness, warmth and cleaner waves and so I'm baling on Wednesday, so no surf report for a week or so from then!
Have a great week, wherever you are and whatever you're doing!
SJ'S WEEKEND FORECAST
Sunday 6th:
'Sheletered spots for those that dare in these dangerous conditions.'
Swell direction approx – (i) Very Strong W-WSW
Wind direction approx – Changable (Medium to Strong W-SW going Medium S
Weather outlook – Overcast with rain showers
North Coast approx – MAXED OUT 18ft+ (triple overhead+) going 12-15ft (double overhead+)
South Coast approx – MAXED OUT 6-12ft (overhead to double overhead) going 6-8ft (overhead)
Tides – 07:38 Low, 13:36 High
Early Next Week (Courtesy of meteorologist Jeremy Plester):
'Another big low will swing up past the west coast of Ireland and towards the Hebrides on Monday, whilst high pressure moves from Biscay across to the continent through to midweek. This will keep it draughty with winds from the SW for the beginning of the week, with plenty of lumpy swell for the main beaches and enough of this getting round the corner to keep those sheltered spots purring away. The big lows in the Atlantic will be replaced by a more westerly flow midweek keeping the swell going but making more difficult to find clean waves. I can't find anything further ahead to get too excited about – west or south-westerlies dominate the long range guidance from both the European models and the Americas.'