At 6.45 a.m:
Constantine (0*): 8 to 10 feet
A hard blowing southerly wind is galloping across the fields this morning, bending hedgerows and shaking grass on the way to meet some big and bowling, out of control surf.
Eight to ten feet of grey and lumping swell is bouncing into the bay, growling across the deeps to explode over the shallows.
Those waves are grey and broody and big and powerful but there is still that graciousness, a slight temptation maybe?
Maybe not.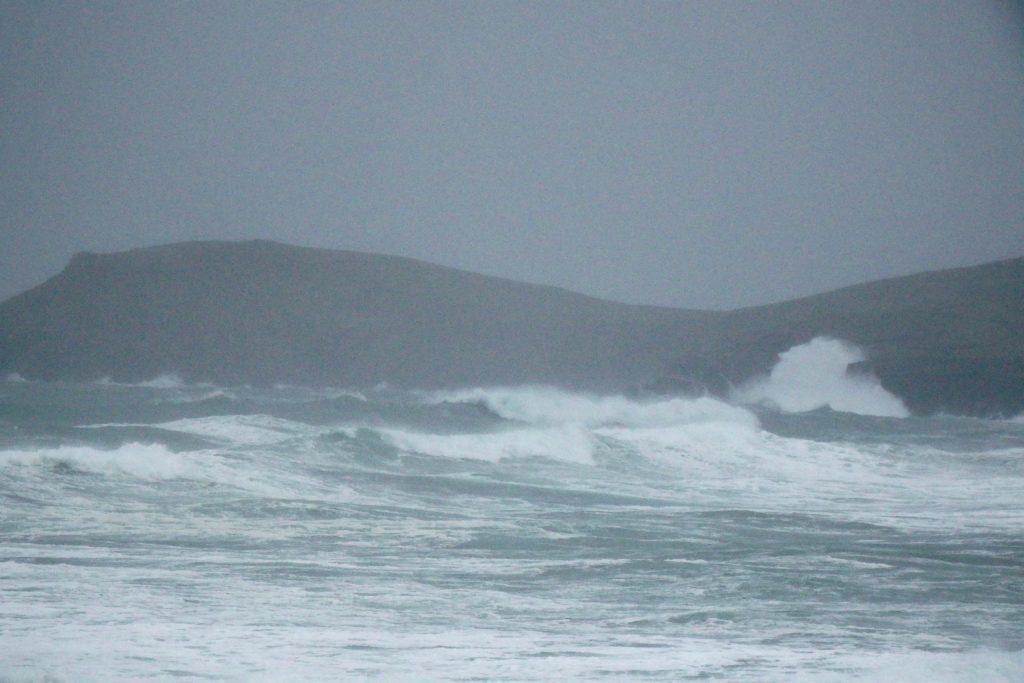 Harlyn (3*): 4 to 6 feet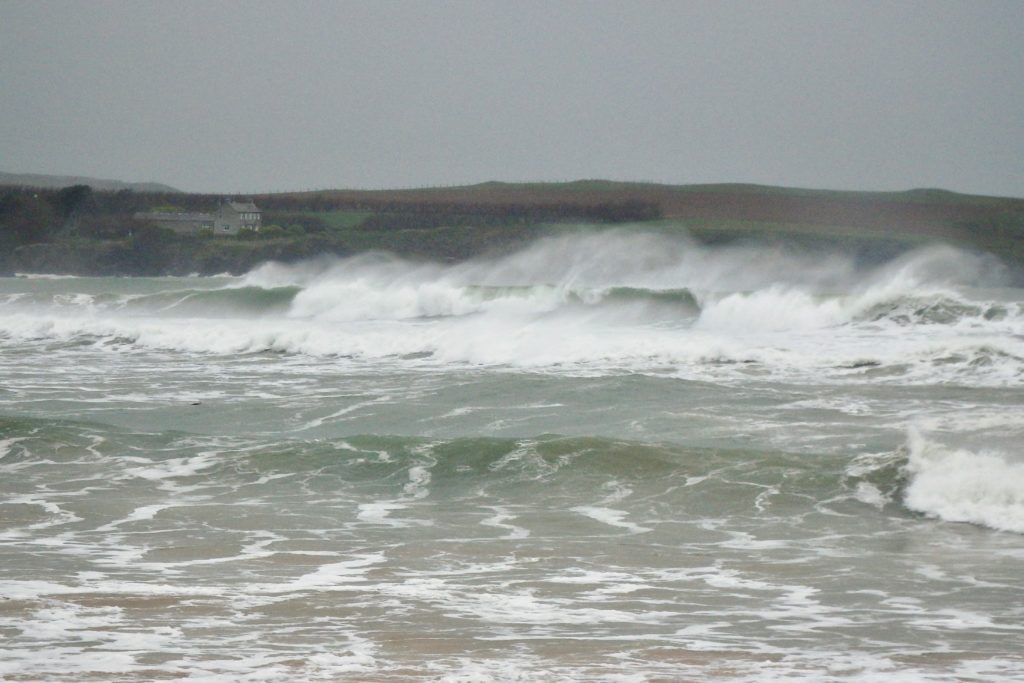 Four to six feet of tall standing and looping grey waves are storming across the high tide bank at Harlyn this morning.
The tide is too high right now and as that tide drops out, conditions will intensify.
Right now it is softer with all that deep water for those big waves to explode into. Give it a couple of hours and some cavernous barrels will be exploding across some very shallow and very compacted layers of sand.
And then the usual suspects should be having a ball at their usual low tide spot of choice in a booming swell and a strong southerly wind.
It could just be very good!
Today's Tide Times:
Low Tide: 13:34 (0.5m) High Tide: 19:24 (7.4m)

Surf Forecast for Wednesday 18th April 2018
The wind will be shifting more to the south east, offshore at our favourite surf spots, while that thumping swell only gradually eases in size and the sun forces its way into a clearer sky.
Today could just end up being one of those classic days with booming and offshore sculpted surf under a sunny sky with warming temperatures!
It could just be epic.
Surf Conditions for the Start of the Week
Southerly, going strong south westerly winds are going to be blowing in an already thick and lumpy, heavy swell as we launch ourselves into this week.
That deep low pressure system that is cruising up and over us is going to slingshot a whole heap of surf our way with six to eight to ten feet of stormy waves banging against our jagged coastline.
Harlyn will be our 'go-to' surf spot through Monday and into Tuesday where we can expect some thick and sizeable, hollow and powerful waves to test our skills and equipment right to the limit.
But it is midweek when the magic might happen.
With summer-like air temperatures and a still booming swell, the wind should slide offshore and ease in strength.
Wednesday might just show us some solid six foot surf with offshore winds and sunshine!
And that very pleasant and summery feel should continue right into the weekend with weather and waves aplenty!
Have a great week, wherever you are and whatever you're doing!