At 7.45 a.m:
Constantine (2*):  4 to 5 feet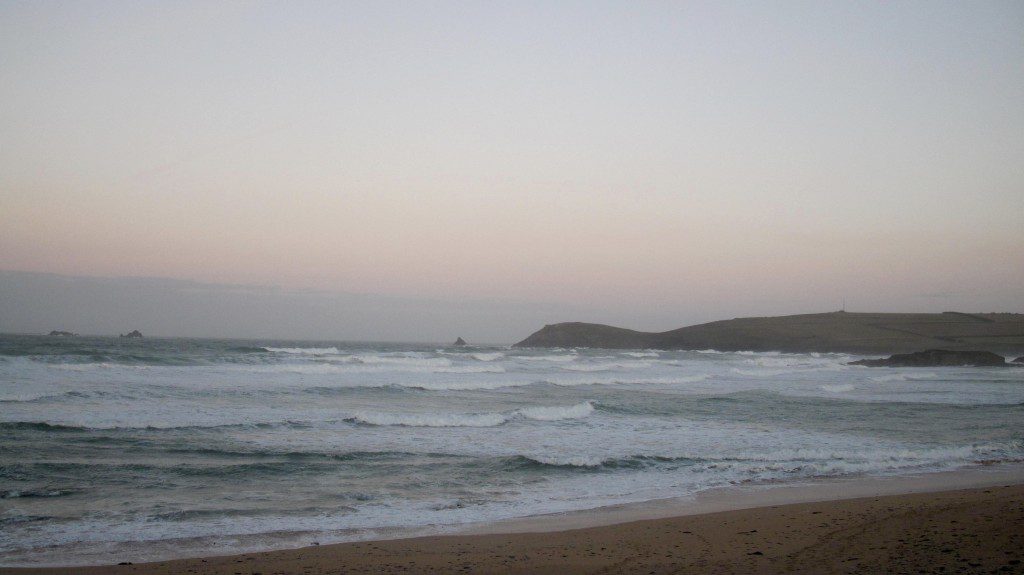 Another late one today; I've been looking after #phillissthesheep and #douglasthecat while Cheyne and Sophe are throwing snowballs in the Trossacks. But it is that time of year when we're waiting for daylight for images anyway!
Anyway, it's a lighter, brighter and much happier start to the day than we have enjoyed for a while, those clear skies allowing some welcome sunlight to brighten our day.
Make the most of it though, the wind is still rattling in from the west sou' west, so there's going to be some more wet stuff to enjoy soon enough!
The surf is cleaner than I'd expected, it is still bumpy and lumpy and a little frothy but there are some cleaner and more manageable, quite sizey set waves on the prowl as well.
It's one of those days when the surf is three to five feet but the sets are nudging half as big again!
Harlyn could be good….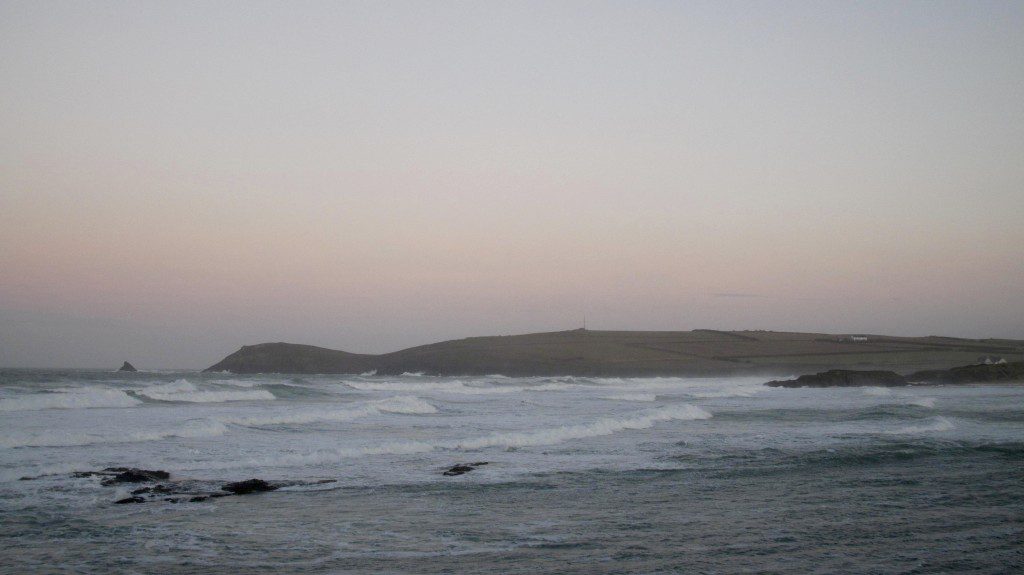 Harlyn (3*):  3 feet.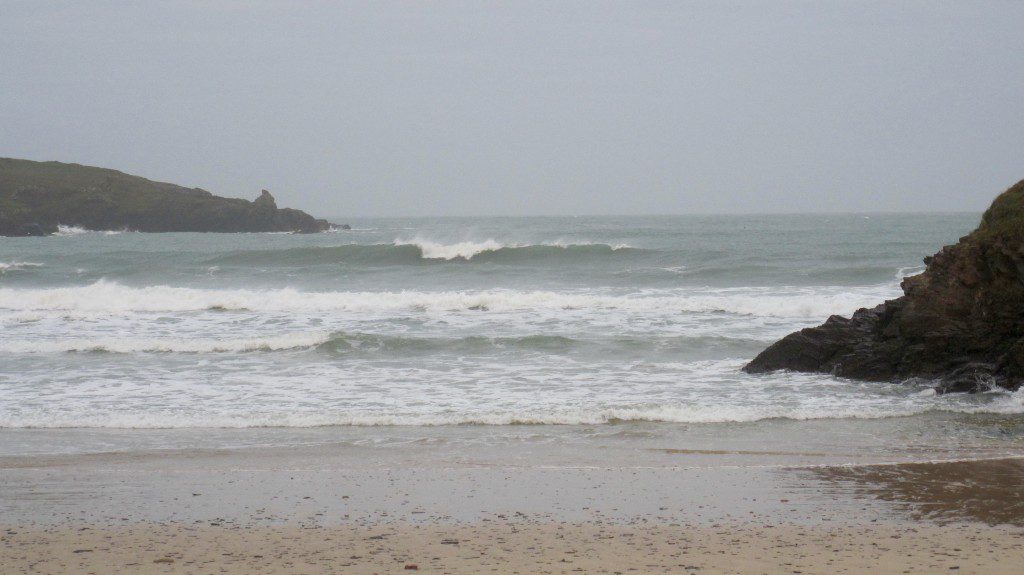 The wind is almost straight offshore here this morning with three feet plus of lazy looking waves trying to break in the too deep water of an almost 7 meter high.
That same thing is happening this side of the headland too, it's generally a half decent three feet with those much bigger set waves taking their time to put in an appearance every ten minutes or more.
Yep, there is some fun looking surf out there and it should improve a lot as the tide drops away!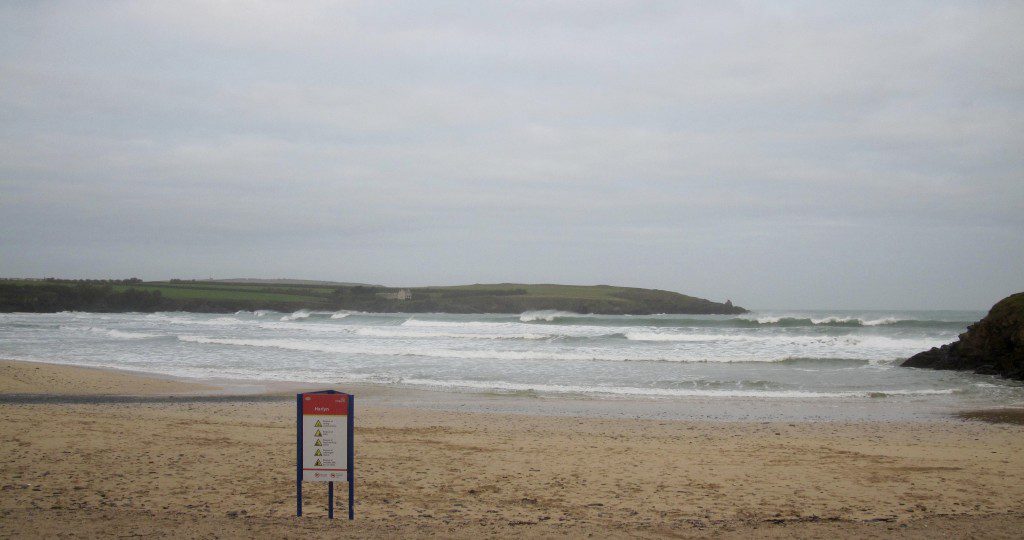 Today's Tide Times:
Low Tide:  15:13  (2.0m)              High Tide:  08:43  (6.7m)

Surf Forecast for Wednesday 2nd December 2015
Another textbook 'Harlyn Day' awaits!
Strong south westerly winds are forecast to blow all day long, pushing in an already setty and strong wave period swell. Offshore at Harlyn, that wind should mould and sculpture some hollow and mean, sand soaked barrels.
If you want some tuck and run adventures in some growling tubes then head for low tide Harlyn and watch the swell build.
It should be big by dark!
Surf Conditions for the Rest of the Week
Strong, strong winds and huge, huge waves are likely to continue to batter our already storm beaten and wave ravaged coastline and it is likely that we won't be seeing much change anytime soon, maybe by Thursday but even that might be temporary!
Those winds might just slip a few degrees more to the south though, at least allowing Harlyn a chance to provide some more rideable waves. But they are likely to be huge and increasingly hollow and dumpy as that goes on.
We will probably all be holding our breaths in the hope that that fickle point-like peeler might kick in during the week, maybe by Tuesday but the sand wasn't right last time and the tides might not be great this time.
But, if you do find somewhere sheltered enough and enticing enough to slip in for a barrel or two, take it easy, there's a lot of energy in those stormy waves. And you know what Eddie used to say; 'if in doubt, don't go out!'.
Have a great week, wherever you are and whatever you're doing!