At 7.55 a.m:
Constantine (0*):  6 feet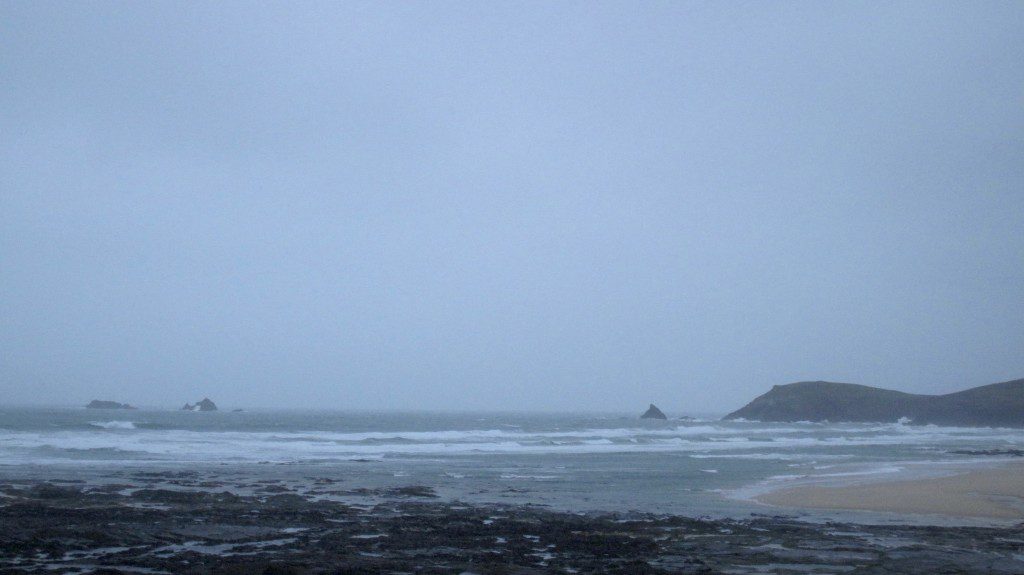 The Winter solstice has passed and so it's all downhill to Spring from here!
And it's yet another shocker of a morning with the wind screeching across the bay and those rain squalls driving across the headlands.
The surf is a blown out mess again too, a little smaller than yesterday's blown out mess but just as blown out, if not a little more.
I kind of like these types of days occasionally but maybe not every day!
Anyway, the surf is six feet or more of messed up and windblown junk and there's little anyone can do about the weather other than choose the right clothing and then get stuck in!
It could be good around at Harlyn again though:
Harlyn (3*):  3 feet.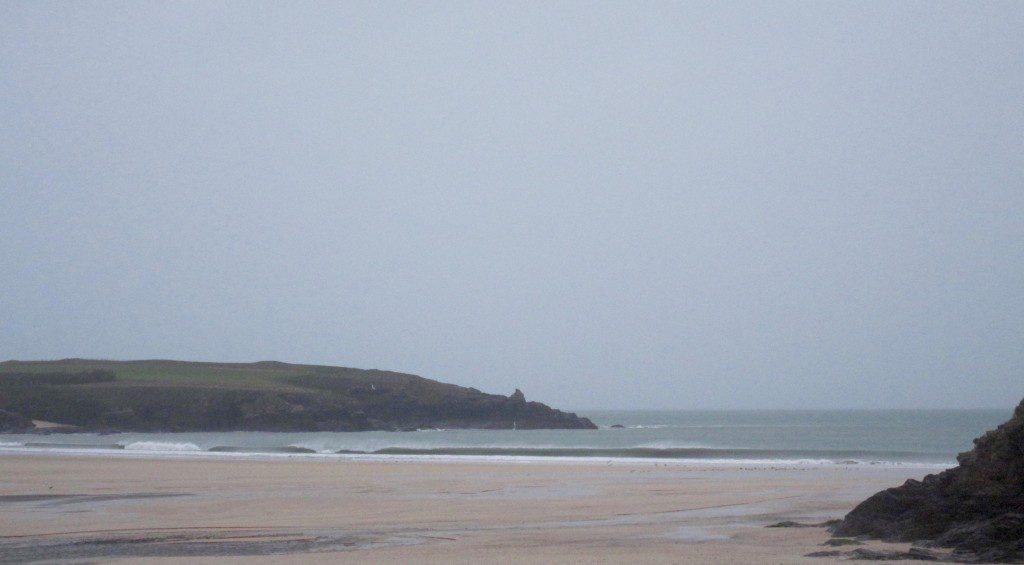 The south westerly wind is whistling offshore here this morning, those powerful gusts hollowing out the three feet or so of cavernous shoredump.
There's about an hour to go before low tide and so a lot of those freight train right-handers are closing out beachwide but there are those odd ones, those very few that are screaming across the shore, just about makeable, maybe!
Yep, it's going to be another breezy day of hollow shutdowns to surf at Harlyn today!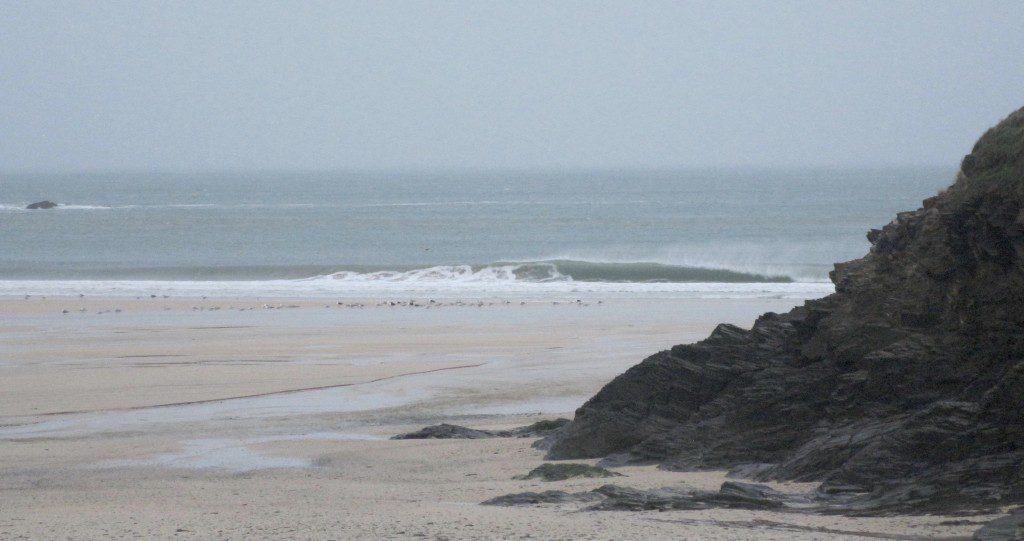 Today's Tide Times:
Low Tide:  08:44  (1.8m)              High Tide:  14:38  (6.8m)

Surf Forecast for Wednesday 23rd December 2015
Okay, it's hardly going to be a stab in the dark predicting today's surf conditions, these south westerly winds are happily blasting across the north atlantic and we are taking the brunt of the wind and the swell.
We've already had weeks of these conditions and today is going to be little different. Some bigger waves are likely to push in as another thick pulse of swell arrives.  But essentially its more of the same; five to six feet of howling offshore Harlyn!
Surf Conditions for the Start of the Week
As Christmas looms our way the weather and surf patterns are refusing to change their approach.
Those keen south westerly winds continue to blow that mild, damp air our way, pushing and shoving those atlantic waves into our bays and onto our beaches.
The surf is likely to stay in the 'big' range all week, getting really big through midweek, probably peaking again on Wednesday when even Harlyn will have some size to it.
And Harlyn is going to be the main option all week this week again, generally being in the three to four feet size range getting up to twice that during midweek.
Christmas is coming!
Have a great week, wherever you are and whatever you're doing!