At 6.20 a.m:
Constantine (2*):  2 feet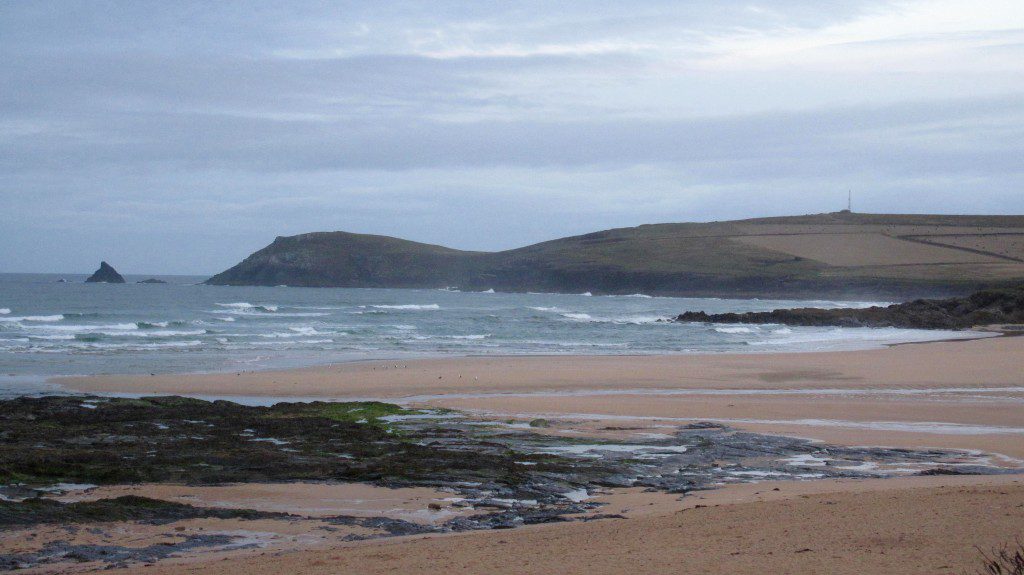 A calm and peaceful morning is slowly awakening, the birdsong muted, the breeze light, that thick cloud cover muffling the sound of the surf while holding a dark threat of lots more wetness.
There's a fun looking couple of feet of glassyish surf rolling in this morning, the greyness of the sea reflecting the greyness of the sky, whitewater streaks slashing through the dullness.
The surf should build too, probably just as the sky brightens this afternoon. But that wind is likely to back around to the south west as all that happens as well.
So it should be another day of two distinct halves, this morning's overcast sky canopying some small but glassy surf, with this afternoon's sunshine reflecting off three to four feet of onshore broken, sloppy surf.
Big thanks to Dave and his team at the Basement in Padstow for yet another superbly brilliant meal last night and a bonus birthday bottle of bubbles too!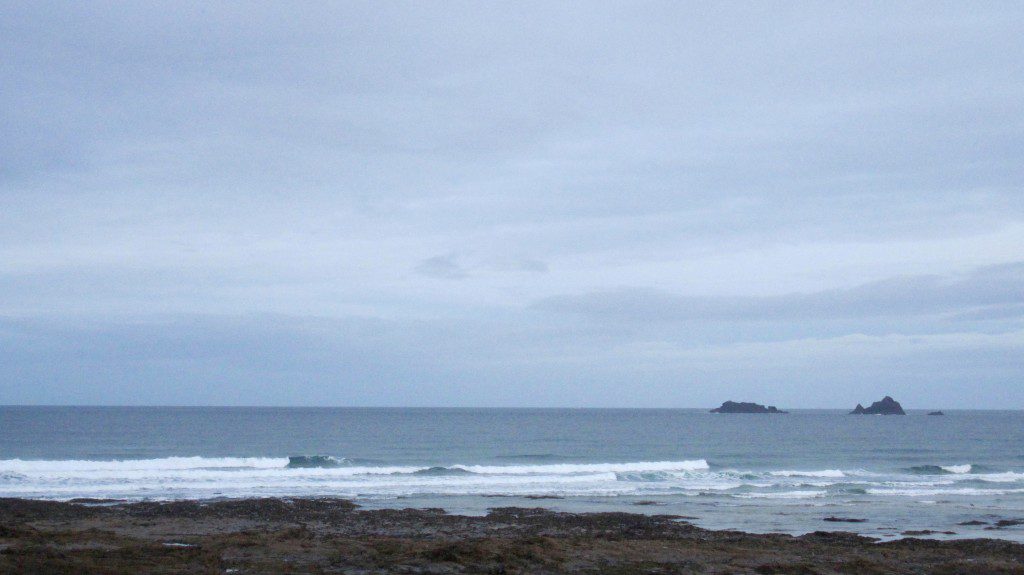 Harlyn (0*):  Flat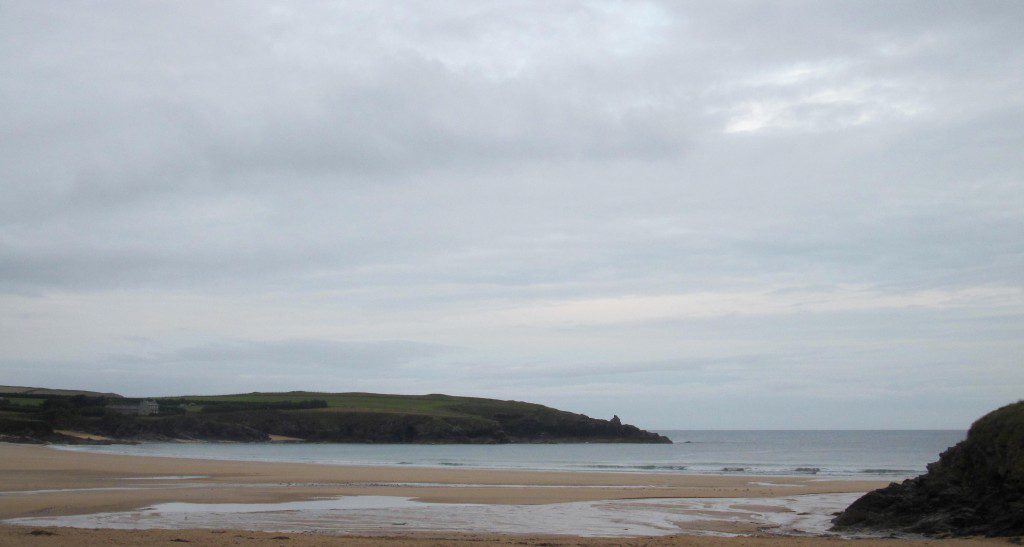 There's no surf here today, a few inches of glassy ripple tickling the sand in the greyness of another dreary start to the day.
That could change by this afternoon, a south west wind forecast to blow through as the swell starts to rebuild. We could be surfing a foot or two of offshore little barrels here by this evening if things go to plan!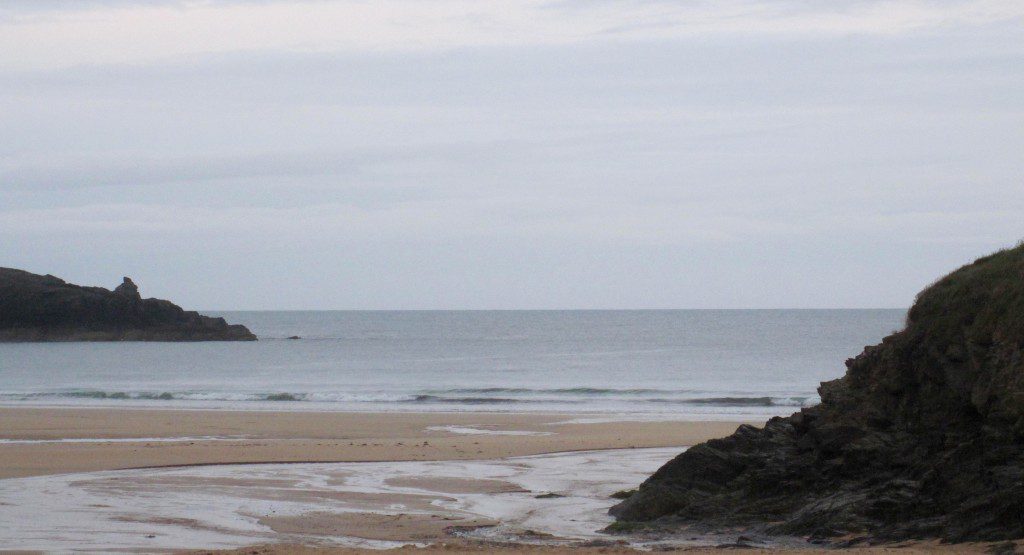 Today's Tide Times:
Low Tide:  20:05  (2.5m)              High Tide:  14:06  (5.8m)

Surf Forecast for Wednesday 26th August 2015
A south westerly wind should be blowing the skies clear of all that thick cloud cover while pushing through a half decent few feet of bumpy swell.
Harlyn is likely to be our best bet for some clean and hollow surf conditions today and we should even see some late August sunshine reflecting off those tubing waves too!
Surf Conditions for the Start of the Week
Onshore winds are likely to continue to blow into this week, starting out from the north west through Monday morning, gradually backing to the south west as we go along. At least the south westerly direction gives the surf at Harlyn a chance to shine!
But generally we are probably going to be lucky to enjoy anything better than three feet or so of onshore, mushy surf for most of this week again, maybe allowing a couple of feet or so into Harlyn through midweek.
The weather is likely to improve as we go along too, with some nice periods of warm and cheery sunshine from midweek onwards.
Have a great week, wherever you are and whatever you're doing!