At 8.00 a.m:
Constantine (1*):  4 to 6 feet.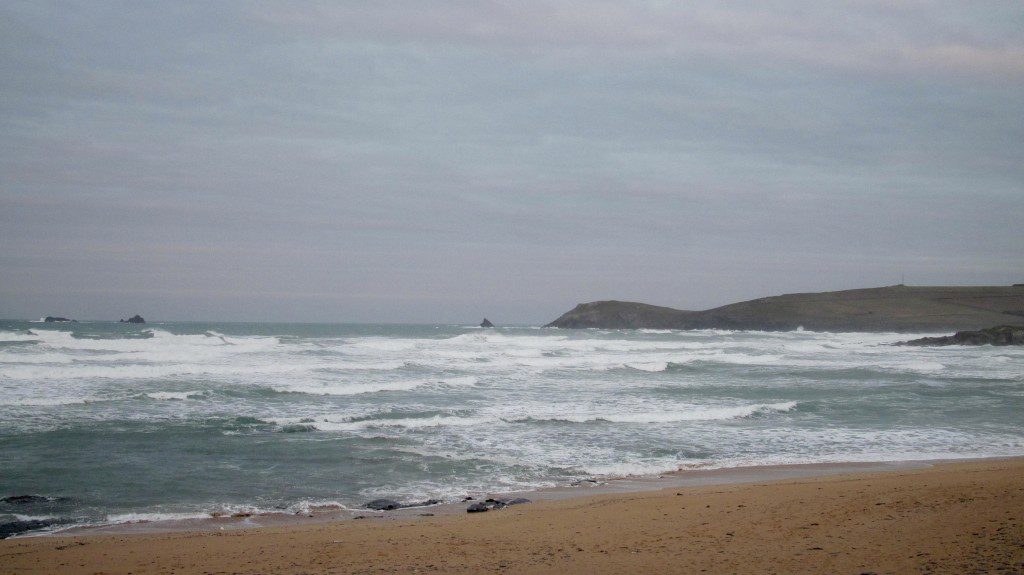 There's a massive golden sunrise bursting over the far horizon this morning but those cloud banks are still snuggling up to it, in no hurry to disappear just yet.
And the surf is almost okay but that kind of 'almost' that straddles the line of great and rubbish! The wind is only a few degrees away from being offshore, a brisk sideshore that continues to flatten the righthand mushburgers that are wobbling through.
Once again the sets are way bigger than the regular roll of waves, half as big again on those main sets, so you just know that it is all going to be that much bigger than you expect with a much longer paddle than you would hope for followed by a very short 'up and downer' of a ride.
Let's have a look at Harlyn……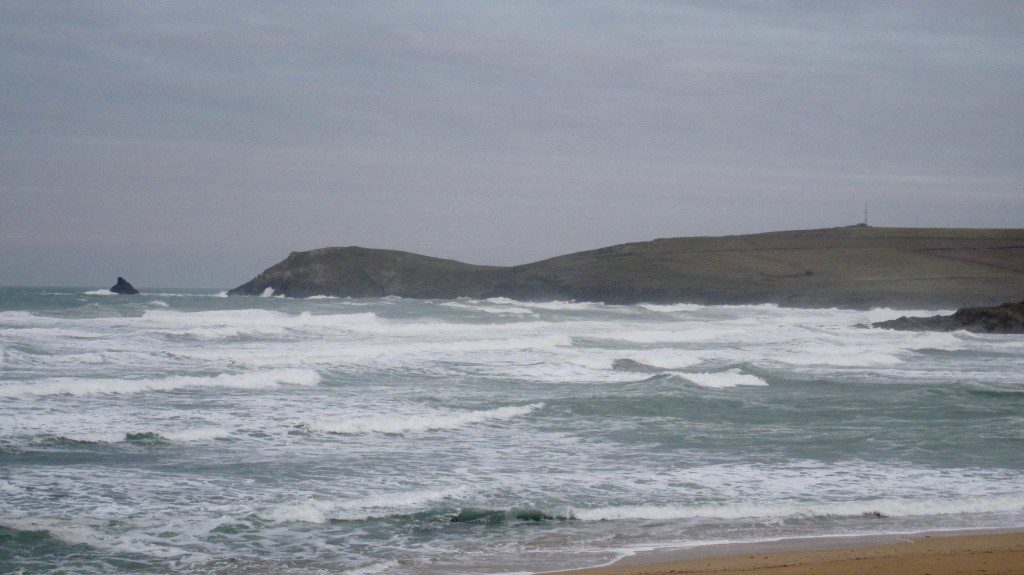 Harlyn (3*):  3 to 4 feet.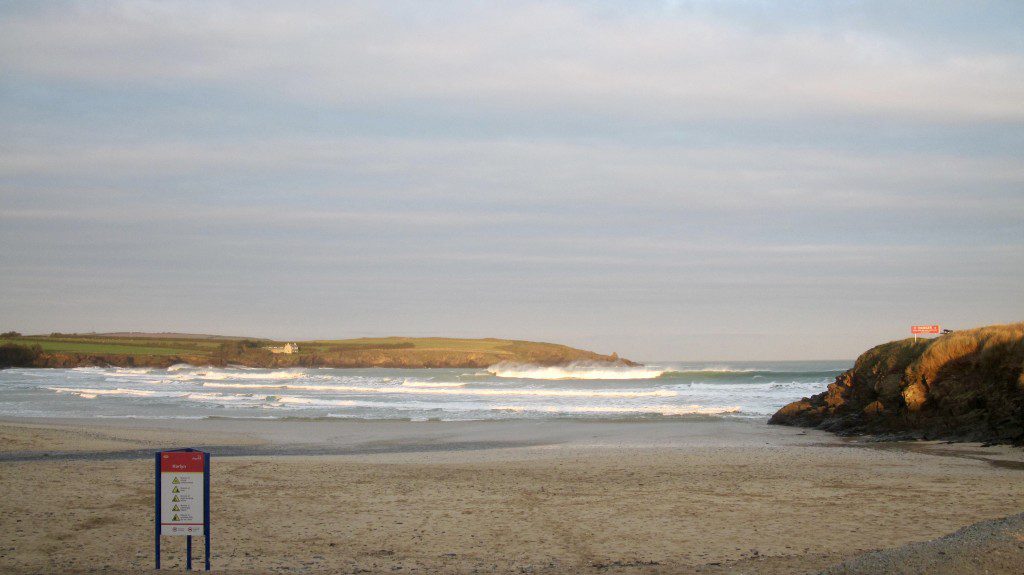 Some decent three foot surf is pushing in here this morning with sets jumping in at almost twice the size but a very long way between.
Right now, an hour or two ahead of high, it is closing out even more than normal but that could just be that stretch of the beach, it could improve a whole late later. The south west wind is set for the day and the swell is likely to build all day long, so things could change quite dramatically as we go along!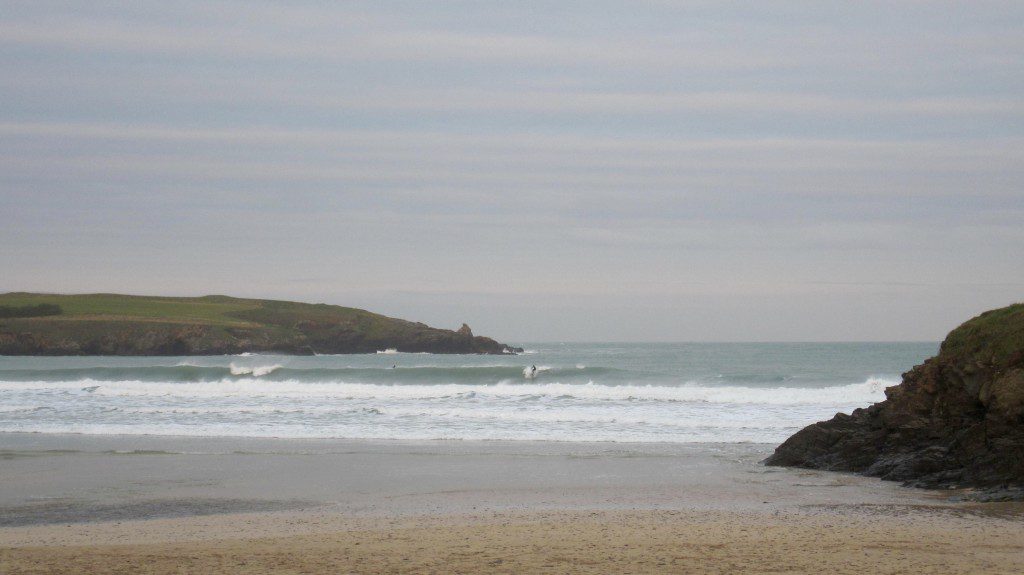 Today's Tide Times:
Low Tide:  15:59  (2.3m)              High Tide:  09:28  (6.3m)

Surf Forecast for Thursday 3rd December 2015
A repeat of Wednesday's surf and weather is expected, except that the wind might blow even harder and those squally showers might sting even more.
So, four to six feet of sand drenched and hollow tubes at Harlyn should be waiting for us today!
Surf Conditions for the Rest of the Week
Strong, winds and big waves are set to continue to batter our already storm beaten and wave ravaged coastline and it is likely that we won't be seeing much change anytime soon, maybe by Thursday but even that might be temporary!
Those winds have slipped that few degrees more to the south though, at least allowing Harlyn a chance to provide some more rideable waves. They should build again from Thursday on and become increasingly hollow and dumpy too.
We will probably all be holding our breaths in the hope that that fickle point-like peeler might kick in during the week but the sand wasn't right last time and the tides might not be great this time.
But, if you do find somewhere sheltered enough and enticing enough to slip in for a barrel or two, take it easy, there's a lot of energy in those stormy waves. And you know what Eddie used to say; 'if in doubt, don't go out!'.
Have a great week, wherever you are and whatever you're doing!