At 8.20 a.m:
Constantine (0*):  10 feet and bigger.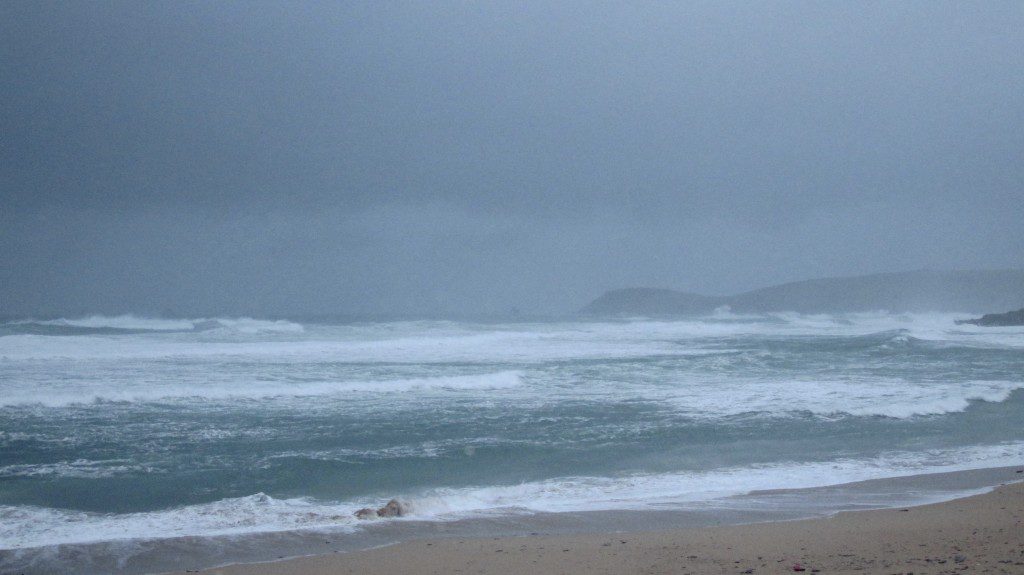 Well all the forecasts are right, it's blowing a hooly out there this morning with a lot of rain pressure-washing the the countryside while those huge, rolling waves batter the headlands.
Those gale to storm force, sou' westerly winds are blasting the shoreline while swirling those wild waves into a frenzy.
You don't want to be going anywhere near the ocean this morning, not when it's in this mood, well, not here anyway.
There might just be one or two spots a good drive away that could just be all time today but they are a drive. Still, it is tempting though! In the meantime let's have look over the headland at Harlyn…..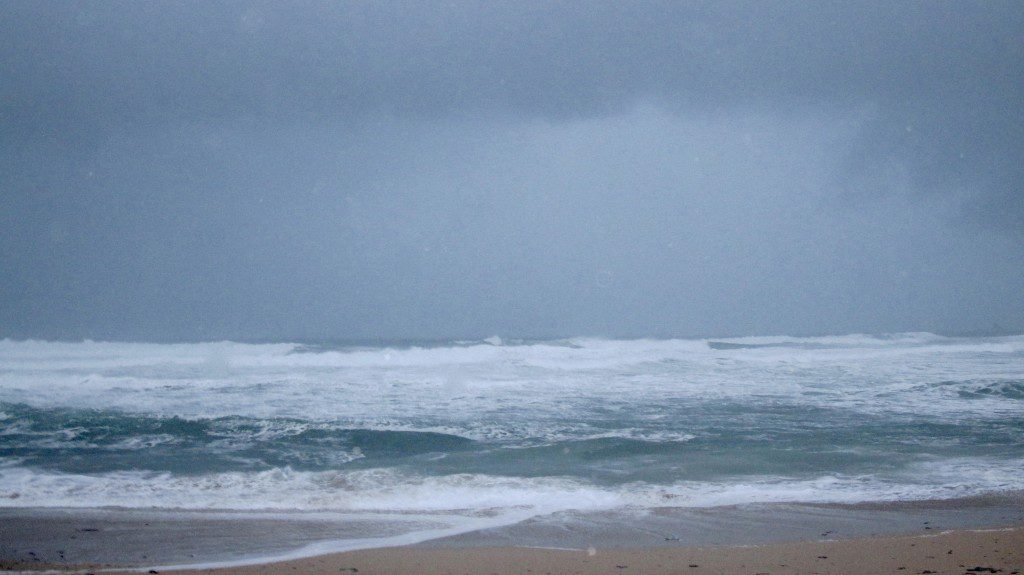 Harlyn (2*):  6 to 8 feet and bigger.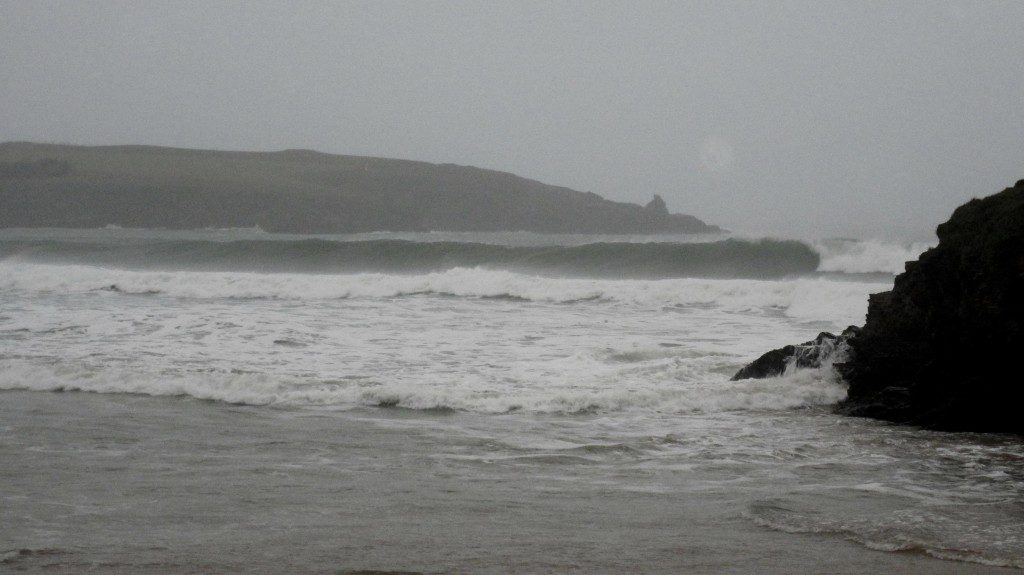 The sets are big here today, real big. But in-between there are some rideable ones.
The tide is full high right now and so it is probably at its most forgiving in these conditions but give it an hour and those thick sets are going to be closing out fully across the beach.
Low tide could be interesting for those in the know but it is still going to be really very big and really very heavy when it breaks. So make sure that you are up to speed if you're thinking about it: If in doubt – don't go out!
But there could just be a couple of those breaks working today that need these super stormy swells to get them firing! It might just be worth a little expedition up the coast if you have the time – and inclination!?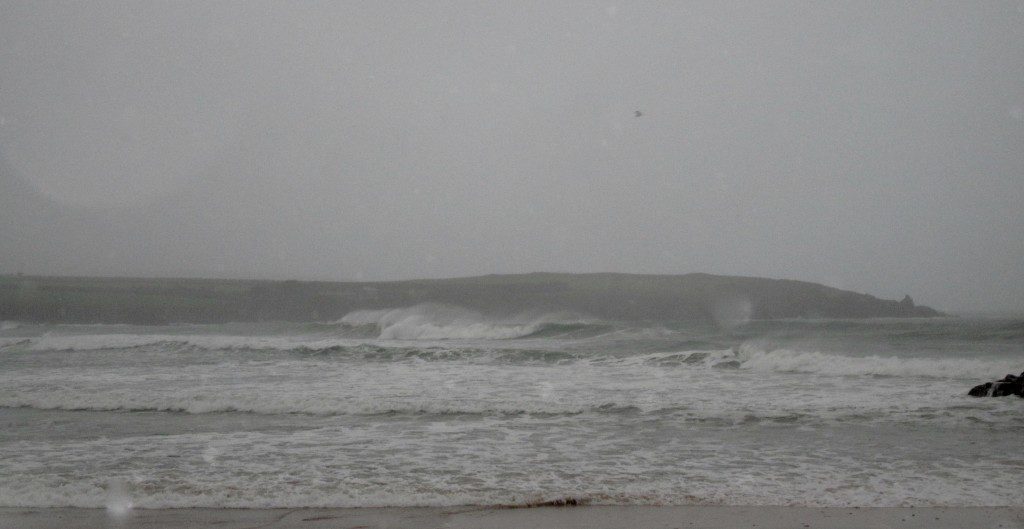 Today's Tide Times:
Low Tide:  14:46  (1.8m)              High Tide:  08:19  (7.0m)

Surf Forecast for New Year's Eve, Thursday 31st December 2015
These big and stormy conditions are set to continue to batter our already storm drenched little coastline.
Most of the surf breaks will be real big and blown out as the wind continues to blow hard carrying those wets squalls along.
Only those super sheltered spots will be worth even thinking of venturing out in and the breaks that might just be really good are a couple of hours drive away. It could just be worth the drive though!
Surf Conditions for the Rest of Christmas Week
This Christmas week looks as though it is going to be a continuation of the last few weeks, with more wind blowing strongly, mainly from the south and west, bringing plenty of damp but mild air our way while pushing lots of swells in too but then making for blown out conditions at all but the more sheltered, more northerly facing surf breaks.
Yep, another week of wet 'n windy conditions awaits with loads of growling surf easing into our coves and bays.
It looks like it's going to get into the 'real big' size range by midweek again too with some out of control surf conditions aiming our way!
Although New Year's Day is just starting to show (maybe!) a little bit of potential. We could just be seeing some really big but clean conditions at one or two of those bigger waves spots along the coast. Eight feet and offshore? Maybe.
Have a fabulous Christmas Week, wherever you area and whatever you're doing!