At 7.10 a.m:
Constantine (2*): 2 to 3 feet
A gloomy, overcast, dull, damp and dreary start to the day still doesn't take away from that tingle of Spring that seems to be suddenly in the air.
I guess that the air temperature is just that couple of degrees warmer than it was, the drizzle is just a little finer and the grey canopy of cloud is just that little lighter.
But even so, a light but steady wind is gusting from the west north west, onshore and chopping the two to three feet of grey and sloppy little surf.
The sky will brighten by lunchtime and the surf will build throughout the day but that wind will continue to blow onshore, even if it does ease in strength.
Harlyn (0*): 0 to 1 foot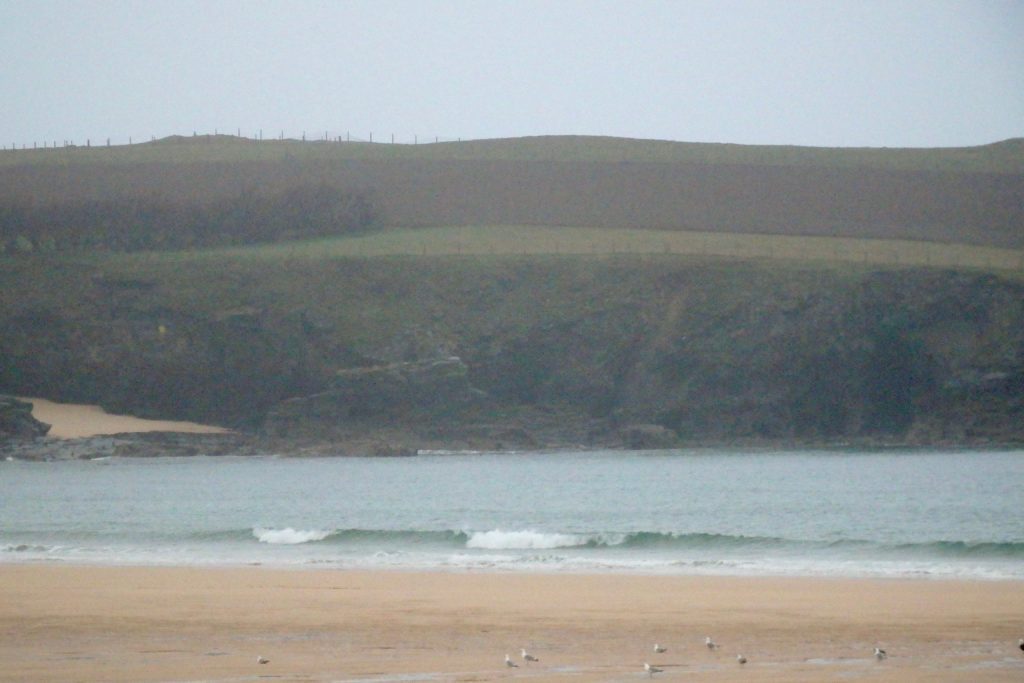 There's not much getting into Harlyn this morning, shin high waves being pushed out of the way by the infrequent one foot set waves.
The wind is steady and from the side to onshore. So those tiny waves aren't that clean either.
But the swell is going to build and the wind will settle so things could improve a lot through this afternoon.
Today's Tide Times:
Low Tide: 08:06 (2.0m) High Tide: 14:05 (6.0m)

Surf Forecast for Wednesday 28th March 2018
A five to six foot swell is going to be chopped and slopped by a fresh and gusting north westerly wind.
The day should brighten through the morning again but that wind is going to stay onshore!
Surf Conditions for the Start of the Week
Westerly going, yes you're ahead of me, north westerly winds are going to push the swell up after a slow start to this week.
So, onshore junk surf is going to be on the menu all the way through to midweek, probably in the four to five foot size range but a lumpy and bumpy four to five feet!
The back half of the week should show some more southerly winds, maybe allowing Harlyn to find some shape, all the time the weatehr trying to make its mind up and flittering from gloomy, wet and miserable to bright and cheery and kinder to the surf. And all that could happen twice daily!
But the Easter Weekend is staring to look fabulous with light offshore winds and loads of sunshine starting to show on most forecasts!
But let's not get ahead of ourselves!
Have a great week, wherever you are and whatever you're doing!