At 6.15 a.m:
Constantine (2*):  3to 4 feet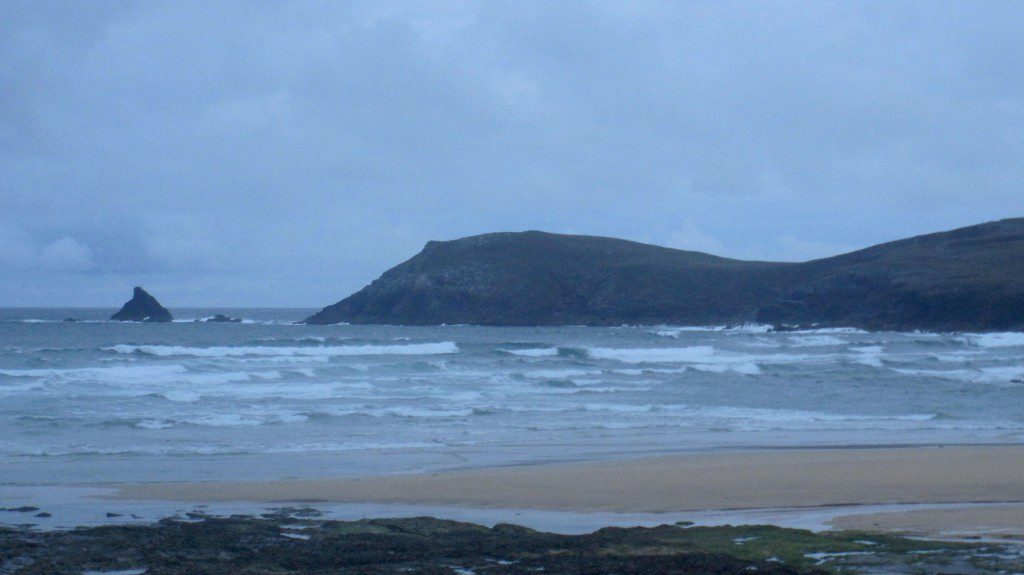 The sky is overcast again this morning, the threat of heavy rain still high, the wind light and saving the day by its calmness.
The surf is bigger this morning, that rolling three foot swell throwing in some four foot waves occasionally. It is all a bit sloppy still, a little bumpy and lumpy but the wind is still easing and the forecast is for even calmer breezes later, so we could be in for some glassy surfing!
I reckon that the day will brighten and a little sooner than the forecasts are indicating, while that breeze might just slip offshore this evening too!?
Harlyn (2*):  2 to 3 feet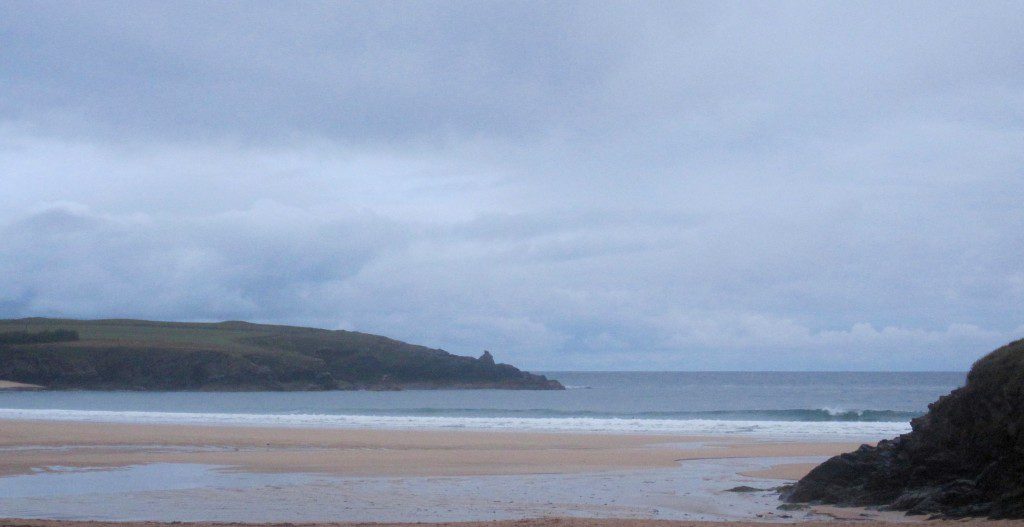 A couple of guys are out already enjoying the two to three feet of snappy little surf an hour or so after low water.
You have to wait for those waves and wait even longer for the set waves but they are there and they look fun when they crash through, shoulder high plus walls being tripped up into the shallows.
And it should improve with the tide too!
So it's a day of choices with a thicker three to four feet over the other side, or the couple of feet plus here.
Or maybe both as the tide changes?
Today's Tide Times:
Low Tide:  17:49  (2.6m)              High Tide:  11:25  (5.7m)

Surf Forecast for Monday 24th August 2015
North westerly winds are likely to be plaguing us again today, onshore at all of our breaks along this stretch of coast.
The three foot swell is likely to be a bit messy and broken up for most of the time but we might just be able to find an hour or two of cleaner, more fun surf here and there if you watch the tides and the wind.
Surf Conditions for the Start of the Week
Onshore winds are likely to continue to blow into this week, starting out from the north west through Monday morning, gradually backing to the south west as we go along. At least the south westerly direction gives the surf at Harlyn a chance to shine!
But generally we are probably going to be lucky to enjoy anything better than three feet or so of onshore, mushy surf for most of this week again, maybe allowing a couple of feet or so into Harlyn through midweek.
The weather is likely to improve as we go along too, with some nice periods of warm and cheery sunshine from midweek onwards.
Have a great week, wherever you are and whatever you're doing!