At 6.20 a.m:
Constantine (3*):  3 feet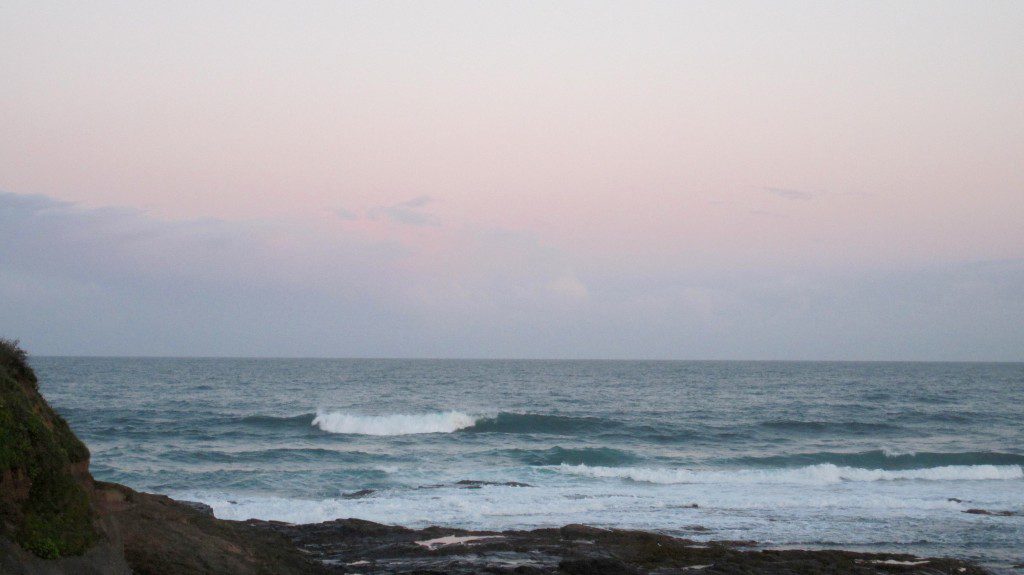 A much brighter and more pleasant dawn has spread its brightness around us this morning, the breeze light, from the south west, the sky bright and mainly blue and the birdsong and surf louder than the breeze.
The surf is a fun looking three feet, maybe a little bigger on the sets, the wind hardly effecting it, just putting a ruffle on the wave faces and making it a little crumblier than you might prefer. Saying that, the sandbars are pretty non-existent, or rather they are there but really steep and short-lived on these tides. It is all a little frustrating as the raw ingredients for some good surf are there but it's just not quite managing to break properly and hasn't been for a while. We could do with a proper storm to move some of that sand around a bit and create some of those lovely shelving sandbars that we enjoyed so much last year.
But that will happen soon enough, Autumn isn't that far away already. And in the meantime it is okay with a few peeling peaks bouncing up here and there. And then there are always those other breaks not too far away to go and explore and escape that madding summer crowd too!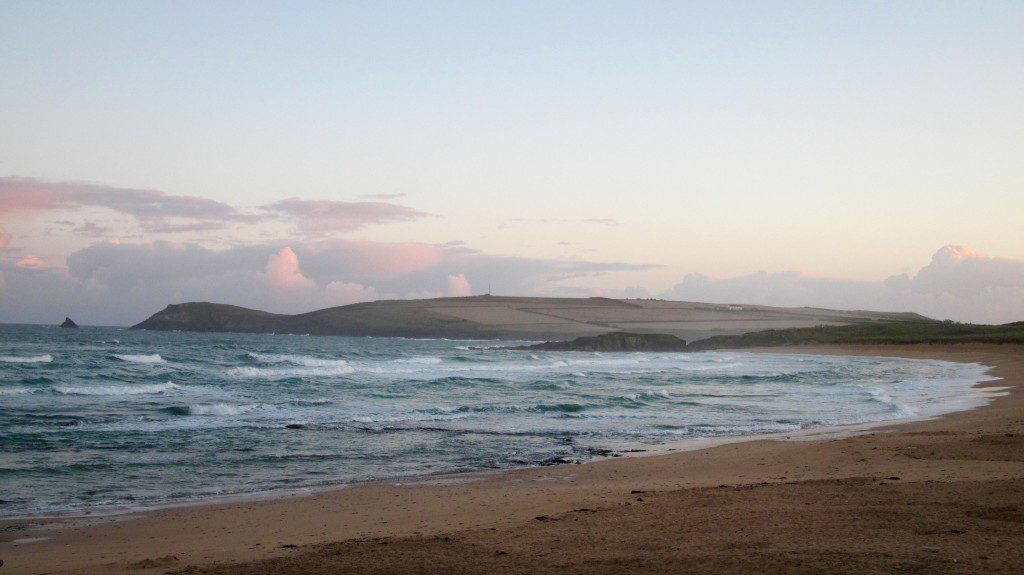 Harlyn (3*):  1 to 2 feet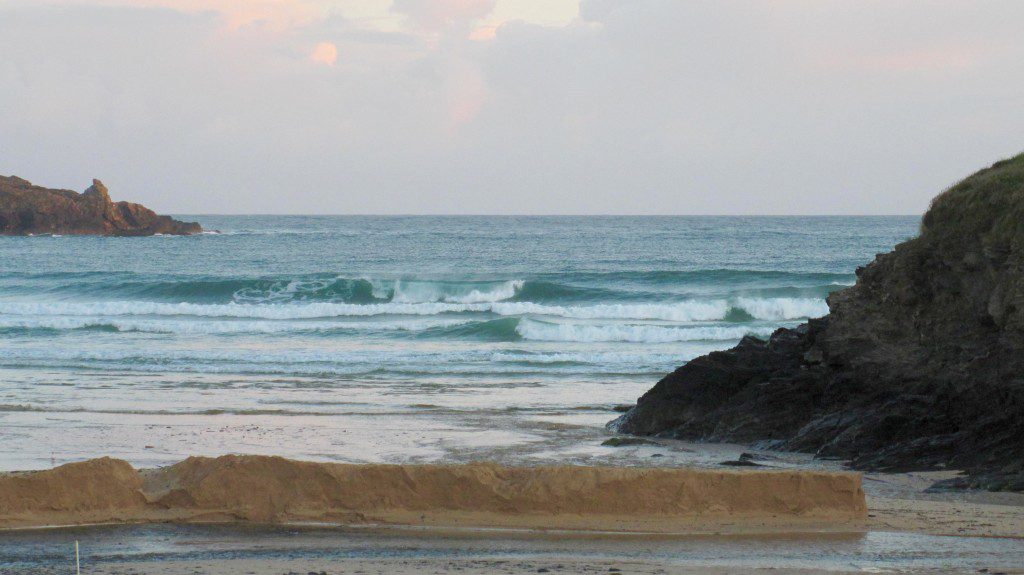 There are some nice little wave rolling through here this morning, a couple of feet of clean and glassy little surf rolling in against the Rock on the dropping tide.
I'm guessing that it will only improve as the tide rises this afternoon.
Yep, we should be enjoying some fun surf in the sun this afternoon!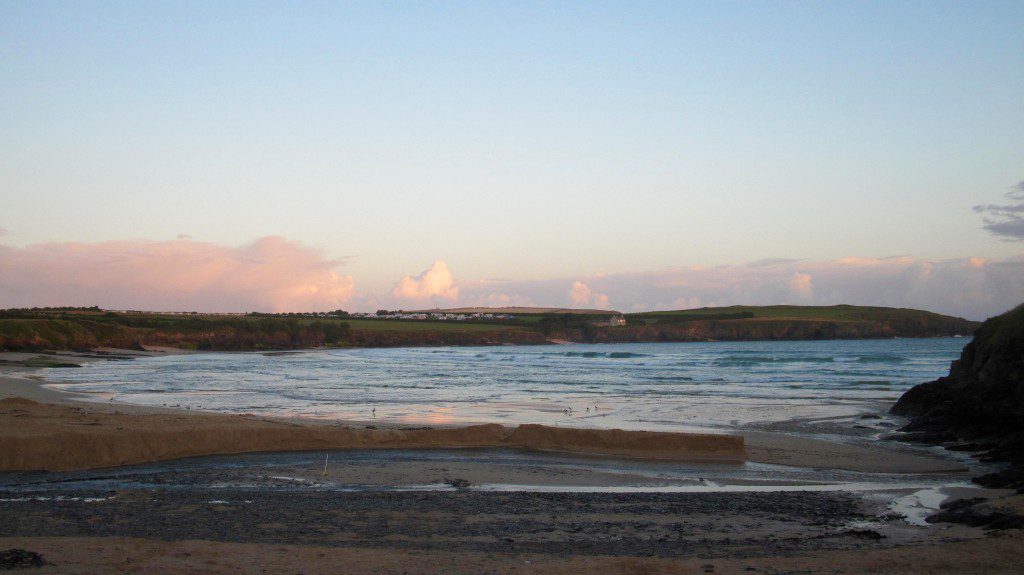 Today's Tide Times:
Low Tide:  11:16  (1.2m)              High Tide:  17:11  (7.2m)

Surf Forecast for Saturday 29th August 2015
The wind is likely to ease through today, staying south westerly but dropping to no more than a breeze.
But as the wind eases back, so too will the swell.
There should be surf all day, maybe even a couple of feet getting into Harlyn which will be clean and sparkling if it does but it is likely to become smaller by the evening.
It should be bright and sunny all day though!
Surf Conditions for the Holiday Weekend
Onshore winds are likely to continue to blow this week, lightening up as we approach the weekend butgenerally staying south westerly as we go into the weekend.
The south westerly direction gives the surf at Harlyn a chance to shine but we are probably going to be lucky to enjoy anything more than a couple of feet or so around there. And so it will be that decision as to whether to surf small but clean Harlyn or bigger but sloppier west facing breaks. At least we will have achoice though!
The weather is likely to improve as we go along too, with some nice periods of warm and cheery sunshine well into the Bank Holiday Weekend.
So, Saturday looks promising with the wind easing throughout the day, that three foot swell easing as well as the sunshine carries on cheering us up.
By Sunday the surf will have dropped a bit, a foot or two of fairly weak surf is the most we can hope for but the wind should be light too, a fresh breeze for most of the time with some pleasant sunshine here and there.
And then Monday is looking bright and cheerful and fun all day!
Have a great weekend, wherever you are and whatever you're doing!