At 6.05 a.m:
Constantine (1*):  0 to 1 foot
A bright and fabulous day is unfolding itself about us this morning, the pale blue sky cloudless from one horizon to the other, the lightest of breezes drifting into the bay across the deep blue sea while the sea birds feast on an early morning shoal.
The surf isn't all that, a foot or so of crumbly stuff and you have to wait for that. But there are sets of little knee high waves stumbling through at pretty much full low tide, so it might build, if only a little, as the tide rises.
It's a day to grab a longboard, reach for some sunblock and get on down there for a glide!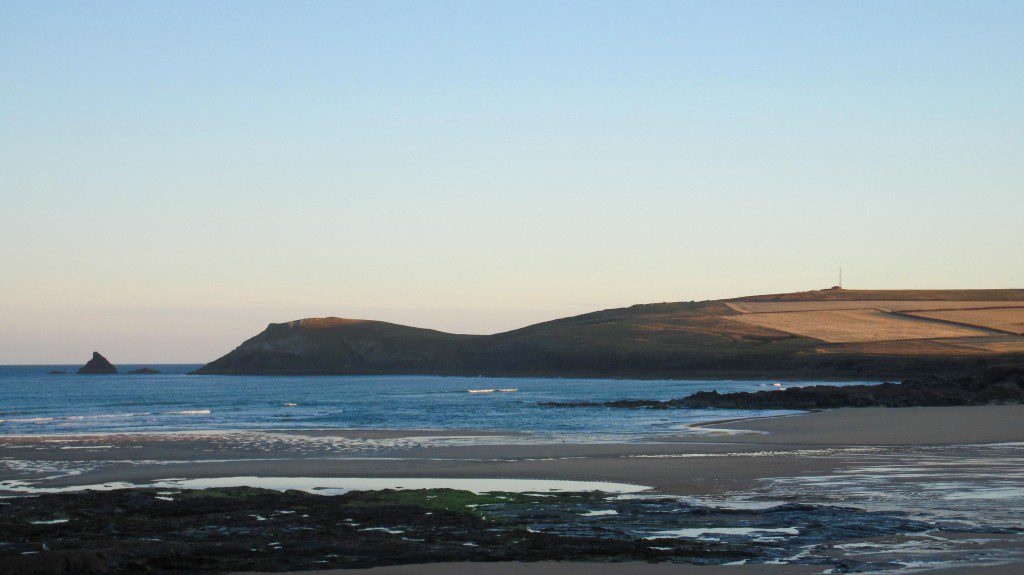 Harlyn (0*):  Flat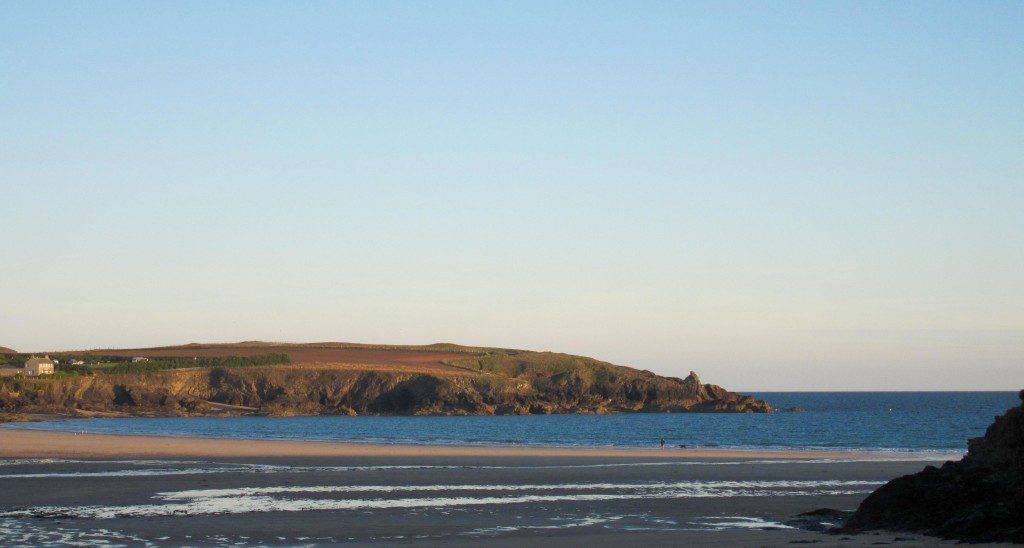 It's as flat as flat can be around here this morning, an onshore breeze putting a light surface chop on it all, the sun reflecting off those angular little ripples, the breeze muffling the sound of the shallow wash.
No, you won't be surfing here today!
But the sun is sweeping down the valley, lighting up the bay in a sharp and brilliant golden shine, making it as beautiful a place as you would want to visit.
But if you're looking for a surf then you'd better skip on over the headland, it's small enough over there but at least there are some little waves and they are just about rideable!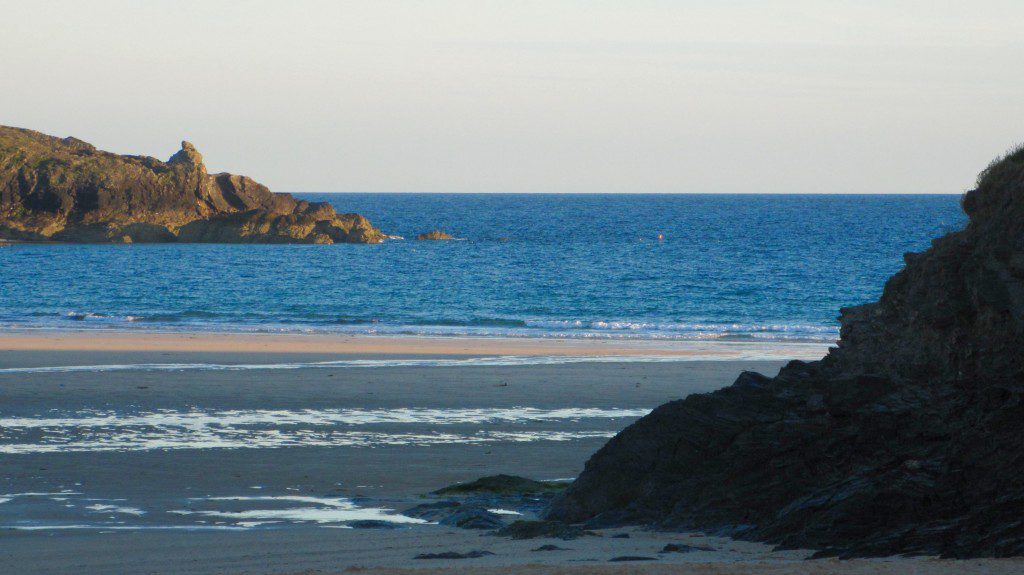 Today's Tide Times:
Low Tide:  18:58  (2.2m)              High Tide:  12:25  (6.1m)

Surf Forecast for Sunday 9th August 2015
A south westerly wind should be steadily blowing as that low pressure system tracks by up to the north. And so we should see a building swell starting to roll in, a wind-pushed and lumpy swell starting the day at a couple of feet or so, ending up being a good three to four feet!
We are likely to be surfing a fun two to three feet, offshore Harlyn by the afternoon, probably in the rain though!
Surf Conditions for the Weekend
We should be enjoying a period of calmer, drier and brighter weather as the week winds down and another summer holiday weekend kicks in.
The surf is likely to be small throughout, only a foot or so into Saturday but maybe jumping up quite a bit on Sunday and building into the start of next week.
So Saturday should be a bright and pleasant one with small and cleanish, onshore waves peeling off our main surf breaks and even some proper summer sunshine to cheer us all up! Sunday is probably going to be a little breezier and a little damper too but with bigger surf, maybe big enough to get Harlyn fired up a little?
Have a great weekend wherever you are and whatever you're doing!