At 6.35 a.m:
Constantine (3*): 2 to 3 feet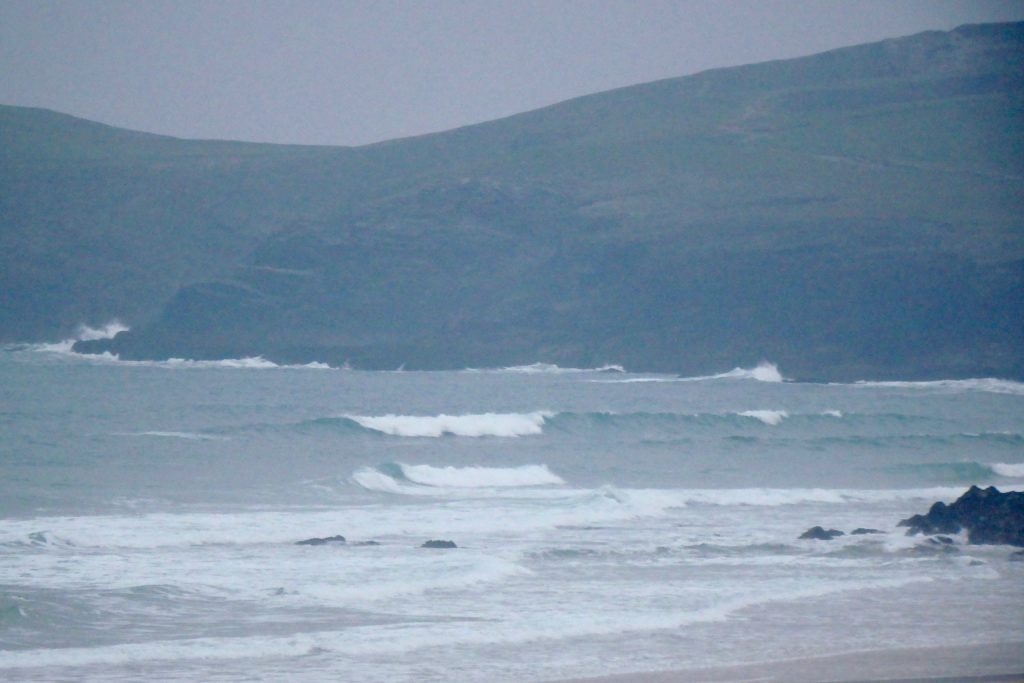 A still and overcast morning this morning is heavily contrasting with yesterday's sunshine and warmth.
The sky is silver and laced with slightly brighter streaks, reflecting off that breeze dappled and slightly ruffled sea, the breeze super light but onshore.
And so the three feet or so of still fun surf has lost its sharpness and smoothness, a more crumbly and lightly bumpy but still rippable wave rolling in this morning.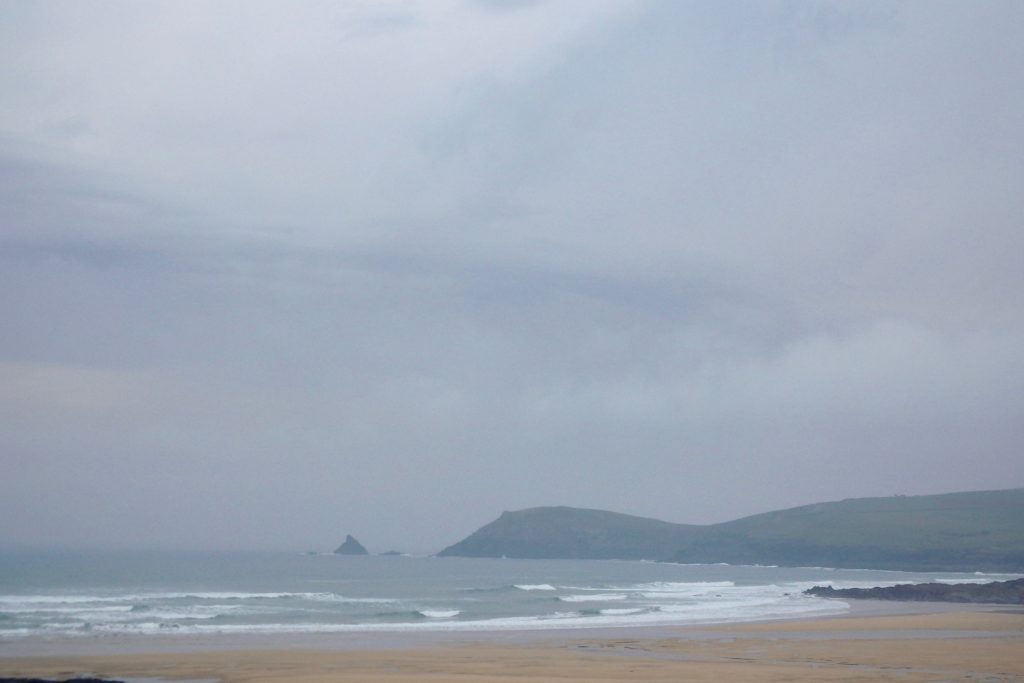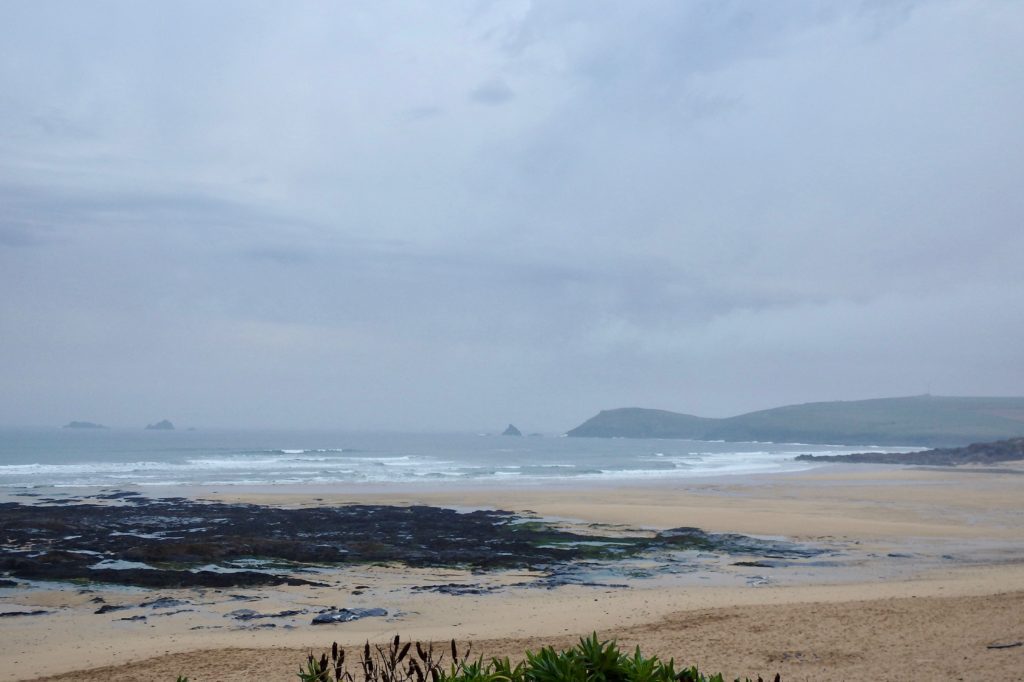 Harlyn (0*): 0 to 1 foot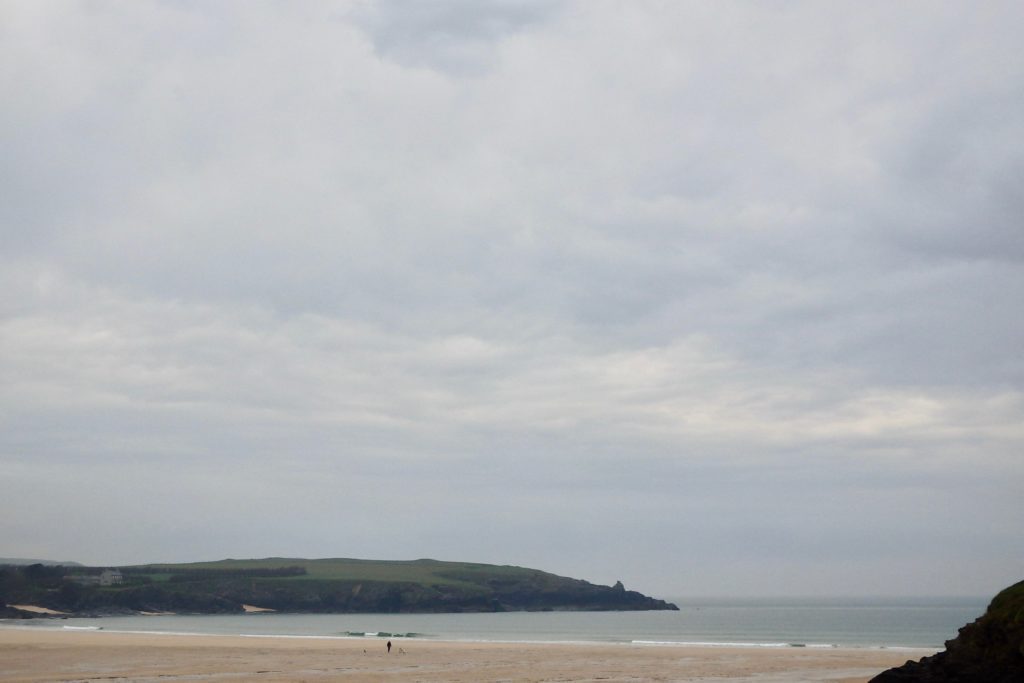 It is pretty much flat at Harlyn so far this morning, the odd one foot or bigger, smooth glass wave ricocheting of that hard sand over by the Rock.
It might, just might, build a fraction later on this afternoon. And conditions would be so smooth that it might just be quite appealing.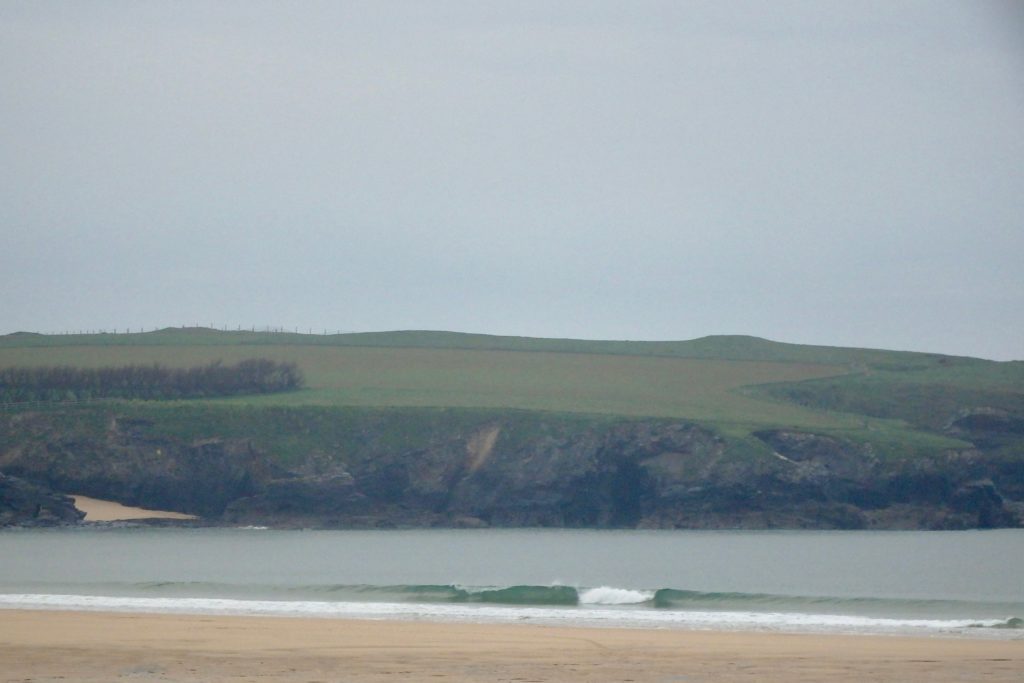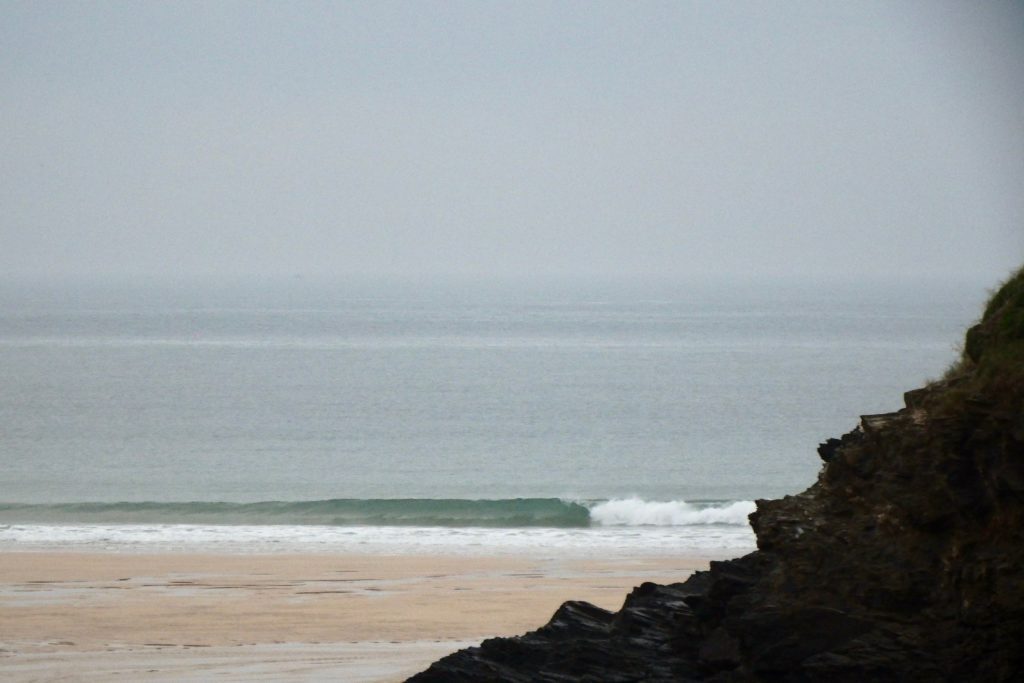 Today's Tide Times:
Low Tide: 17:08 (1.9m) High Tide: 10:48 (6.2m)

Surf Forecast for Monday 23rd April 2018
An alright three foot swell is likely to be scurrying along with a lightly gusting west sou' westerly behind it. So Constantine is probably going to be a half decent but bumpy three foot plus while Harlyn will probably tease a two foot and super clean little wave into play.
the weather is likely to be that little bit cooler, a bit more like it should be really but still quite pleasantly bright and breezy.
Surf Conditions for the Start of the Week
Light westerly winds are going to bring temperatures back to a more normal but not unpleasant low teens level for this week, those onshore winds bringing the occasional bit of dampness our way too.
The surf is likely to be less intense than it has been too, an alright three foot swell rolling steadily our way for most of the time, pulsing up to maybe four feet plus for moments, dropping to only a couple of feet for a while too.
So Monday will start out with that old decision as to whether to surf three fete and bigger of bumpy and lumpy Constantine or scratch around in one to two feet of Harlyn smoothness. The bright enough weather will make it feel that bit better wherever you choose as well.
Tuesday's breeze is likely to be lighter, the damp weather not taking anything away from some very pleasant three feet or so of consistent surf.
By midweek we will be seeing that westerly wind steadying and pushing in some building surf. Doubling in size through Wednesday and doubling again during Thursday those waves will be a little sloppy even at Harlyn, especially during Thursday when we are likely to see that wind back more north westerly for a little while.
But otherwise it's looking like an okay week for weather and waves!
Have a great week, wherever you are and whatever you're doing!