At 7.45 a.m:
Constantine (0*): 8 feet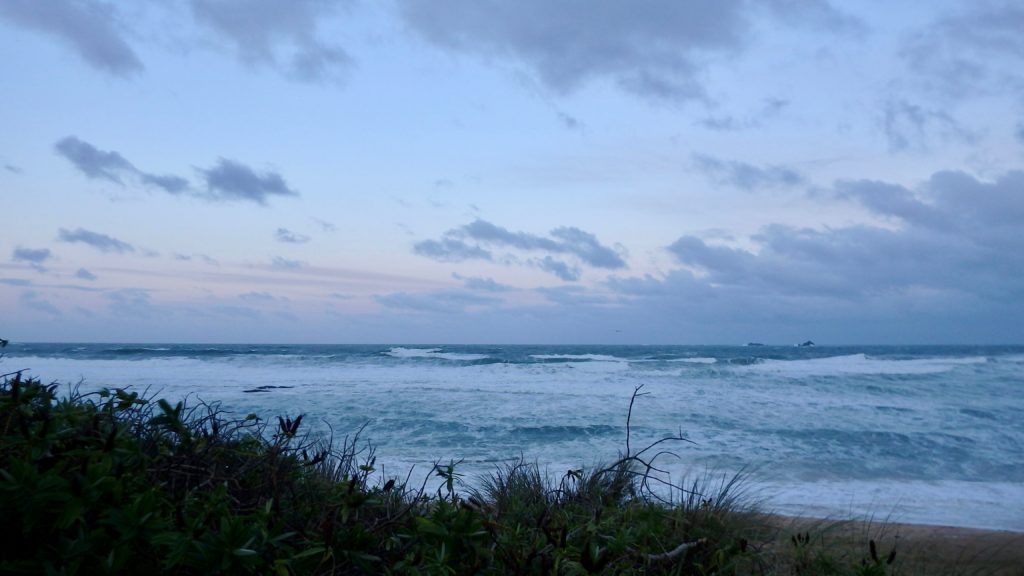 The wind is still screeching, squalls are still drenching, dark clouds are still sprinting and the storm continues.
That wind has eased but not by as much as we would hope while it has also backed to the north west, a much chillier direction.
And so the surf is pretty much junked out everywhere this morning. Autumn is taking us by the scruff of the neck this week and is just showing us that winter is on its way!
In the meantime some six to eight feet of broken and storm battered surf is pushing and stumbling its way into the bay, those drunken brutes of waves looking to cause some damage.
The only option for something cleaner to surf on is the far coast, which should be wort the trip maybe?
The weather is drying and brightening here though, even if the surf is going to stay junky all day.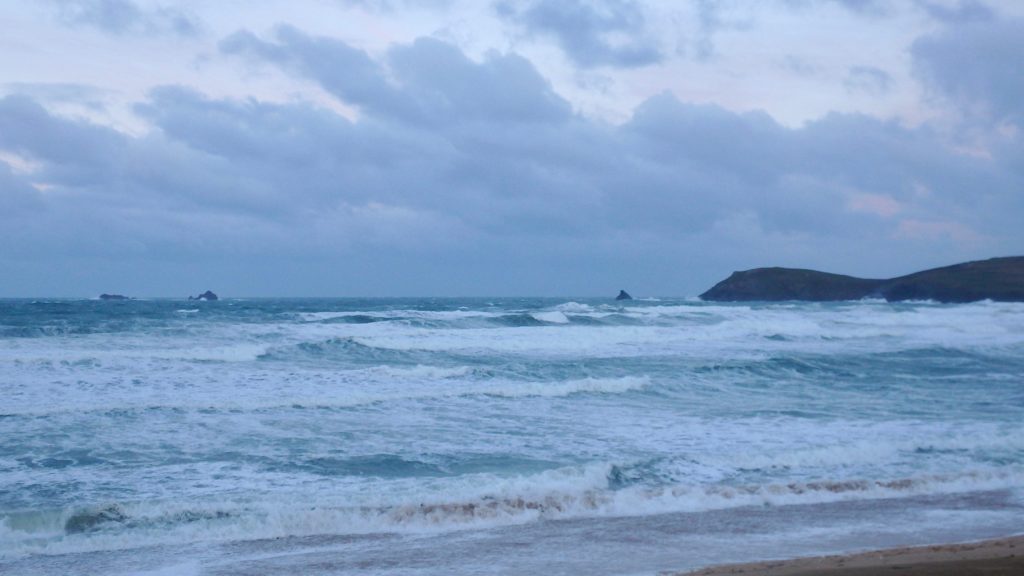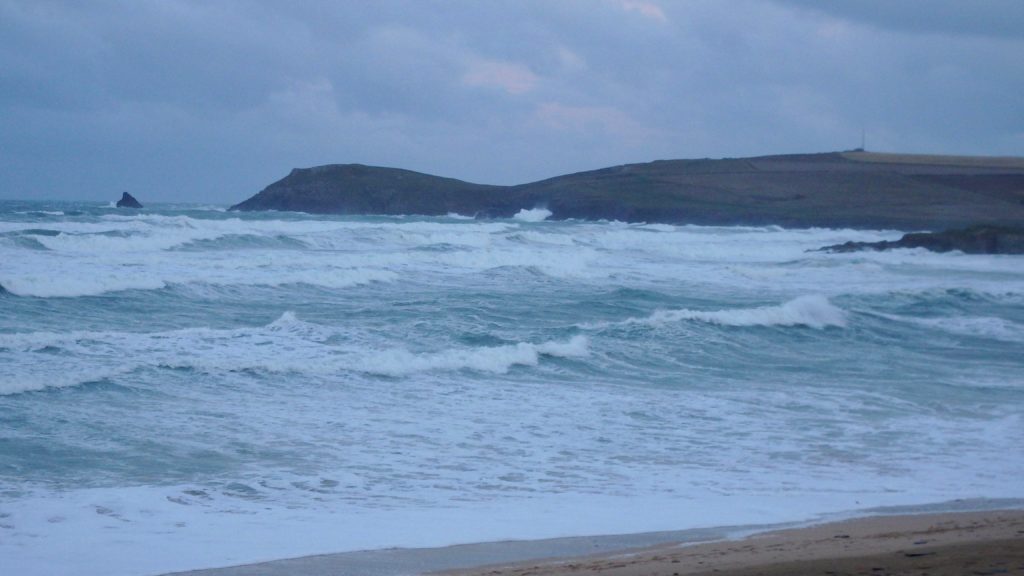 Harlyn (0*): 3 to 4 feet
Three to four feet of wind beaten and chopped, grey and still angry looking surf is hesitating its way onto the high tide banks this morning, the north westerly wind blowing the tops off those waves as they tumble too soon.
It's onshore, junky and chilly.
But the sky is brightening gradually!
Today's Tide Times:
Low Tide: 13:56 (1.2m) High Tide: 19:49 (7.2m)

Surf Forecast for Monday 23rd October 2017
South westerly winds are going to replace those annoying (and cold) north westerlies, pushing smaller but more solid waves our way.
Harlyn is going to be the place locally, three feet of offshore hollowed and hard breaking fun surf should be entertaining us today!
Surf Conditions for the Start of the Week
Once we have shaken these storms off then we should be left alone to enjoy what is developing into a very pleasant week ahead!
But first we have to endure the left over winds and swells of the weekend's blow through. The week will start with a more typical Autumn south westerly wind taking control.
A three to four foot swell is likely to be shepherded into Harlyn, to meet that same supporting wind head on. By Tuesday that wind will have strengthened pushing in more swell while at the same time hollowing out those thick and warpy Harlyn waves.
So a blustery start to the school half term week will only gradually ease off, the wind dying away completely by midweek, hopefully sliding offshore for the back half of the week.
It could very definitely be a week of two distinct halves, the back half of the week finally delivering some clean, fun and bright surf conditions!
But we have a few days of breeziness to endure before then!
Have a great week, wherever you are and whatever you're doing!