At 6.10 a.m:
Constantine (2*):  2 to 3 feet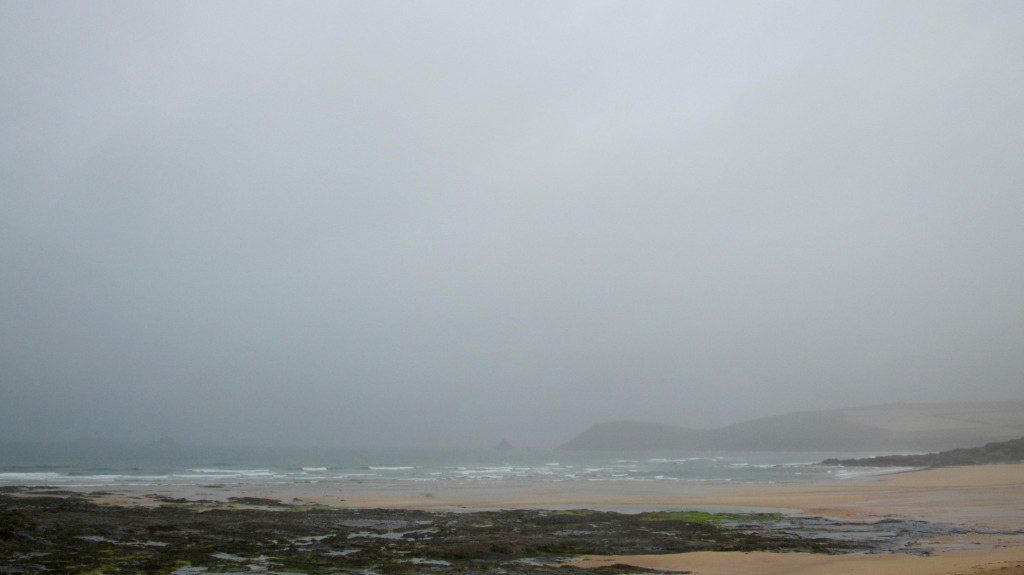 A mizzly, drizzly and dreary old morning has us wrapped in a veil of grey dampness, a light wind from the south just slopping the two feet of weak looking surf.
It's kind of cosy in a lazy Sunday morning way but it's not quite the 'beach day' of yesterday! It's more of a morning to snuggle and cosy and chill.
Give it a couple of hours though and things should have improved. The drizzle should lift eventually and the surf should build too.
We should have a half decent two to three feet of bumpy but fun surf rolling through high tide, still building on this afternoon's dropping tide. I wouldn't be surprised to see Harlyn with a clean little wave by this afternoon's high tide?
Right now though there's barely a couple of feet of weak and sloppy looking surf drunkenly rolling up the beach.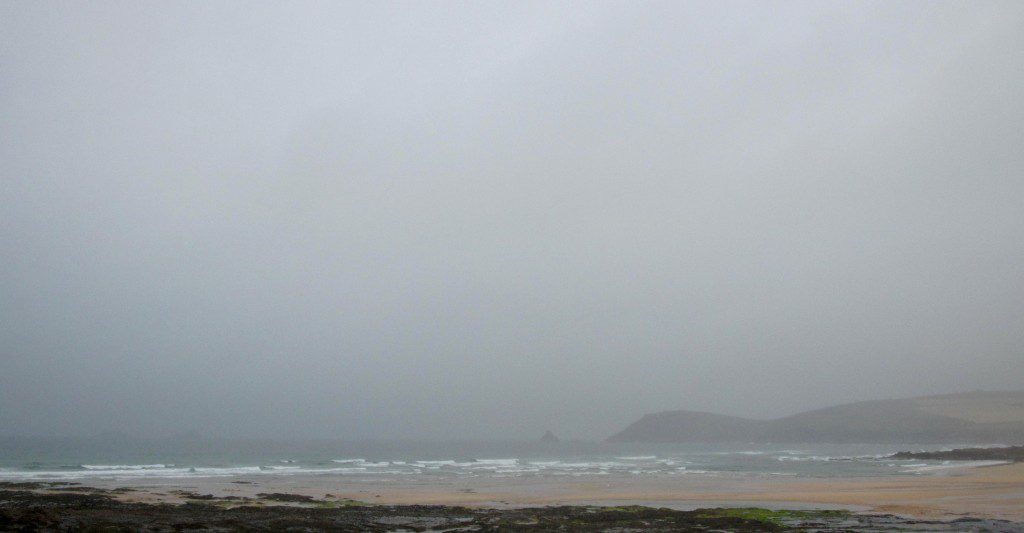 Harlyn (0*):  0 to 1 foot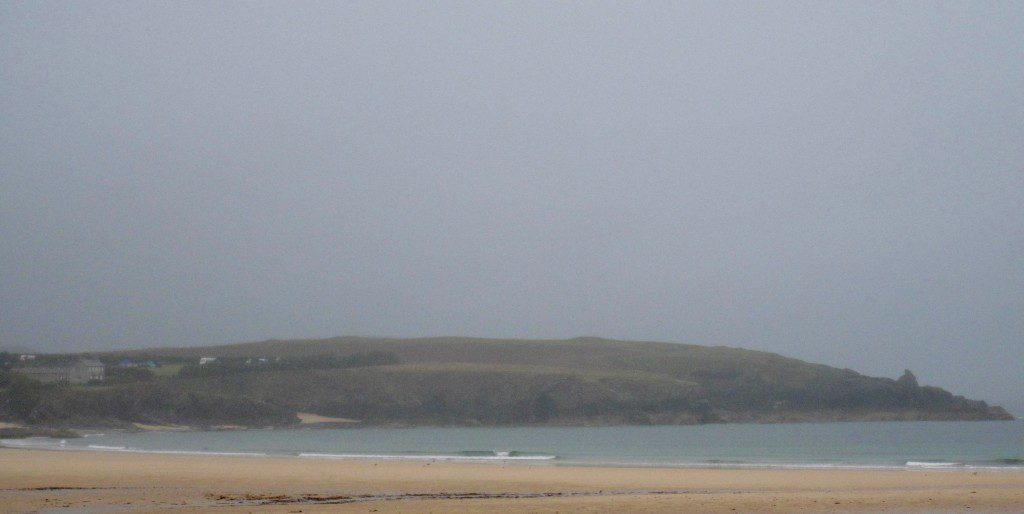 It's all but flat around here right now, the murk and mizzle just a little lighter here this morning.
There's six inches to maybe occasionally a foot of sheet glass walls of water crashing onto the sand an hour or so ahead of low water. But give it a few hours and things should improve quite a bit. we might even see a couple of feet of fun little surf here before high tide!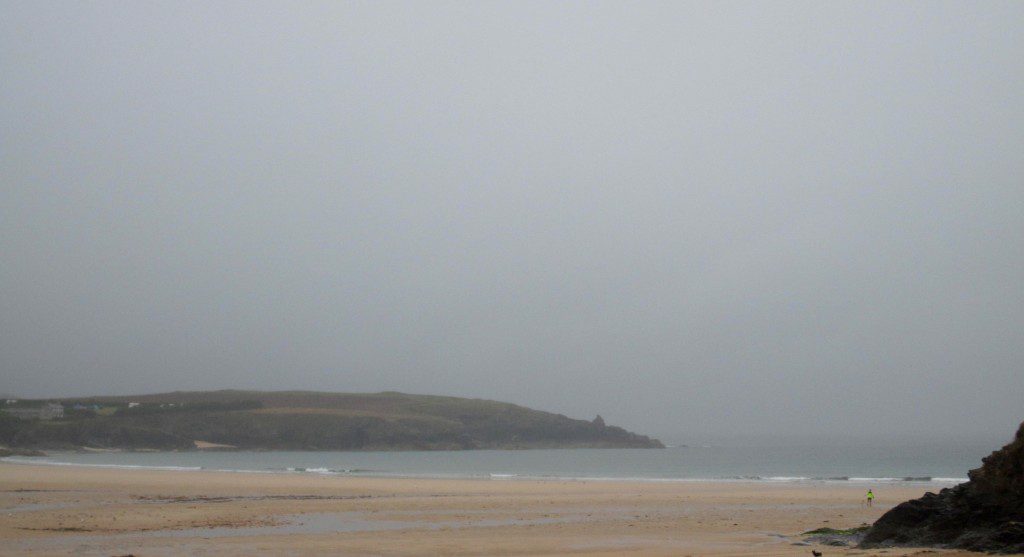 Today's Tide Times:
Low Tide:  20:26  (2.3m)              High Tide:  13:42  (5.9m)

Surf Forecast for Monday 10th August 2015
A lumpy three foot swell should be being pushed our way by a steady south westerly wind throughout today, giving rise to that usual decision as to whether to surf really quite small but clean Harlyn or paddle through that rolling, sloppy but bigger, onshore surf at Constantine.
But it is nice to have a choice sometimes!
Surf Conditions for the Start of the Week
To start the week south westerly winds are likely to be blowing three feet or so of swell from that low pressure that passed to the north west of us, a lumpy little swell that has travelled a bit but is not that solid.
So Monday should be offering a choice between small but cleaner sheltered spots or bigger but bumpier surf at the more exposed surf breaks.
The brighter weather of Monday might be replaced by duller conditions as the week unfolds, the wind just about slipping offshore through Tuesday and into Wednesday, a north easterly breeze carrying some chillier and damper weather with it.
The surf should be cleaner as a result but only small and getting smaller.
It could go flat through the middle of the week, although it is probably going to be one of those periods when there will be little waves for moments as the tide reaches those shallow banks only to go flat a short while later as a deeper channel is exposed.
It could be the end of the week before we see any brighter weather and even longer before we see any proper surf.
Have a great week, wherever you are and whatever you're doing!