At 6.10 a.m:
Constantine (2*):  1 foot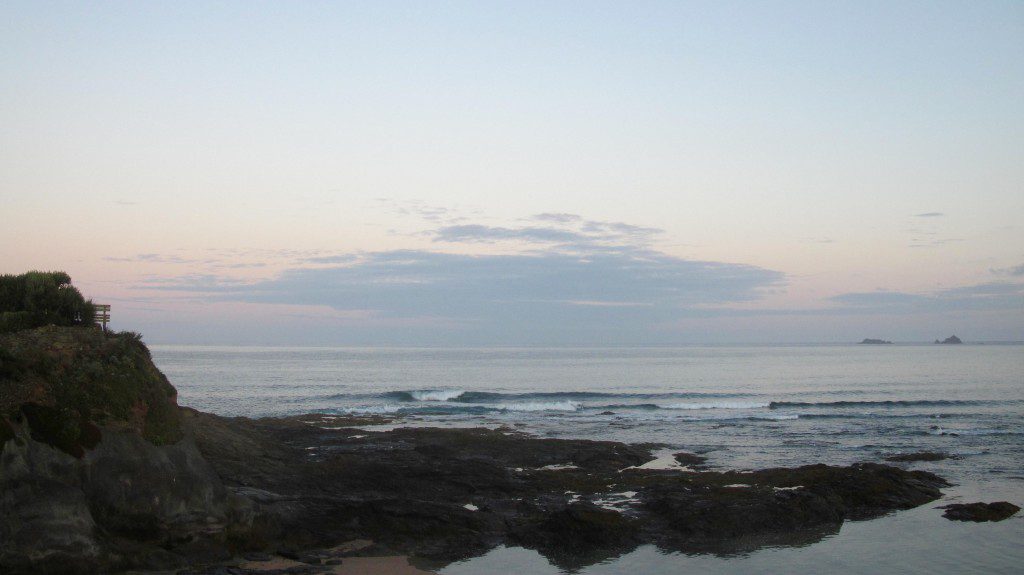 Another beautiful morning is unfolding itself about us, those ribbons of early morning clouds just highlighting the blueness of the background sky.
The air is breathless this morning allowing that tiny surf to ripple through the glassy sea.
There's a foot or so of folding glass waves spilling ashore this morning, a spinning knee-high wave to glide across off the Reef, a faltering peak just off the Rip which would be fun on a longboard.
It looks as though another lazy day of gliding across small waves in the sunshine lies ahead of us again today!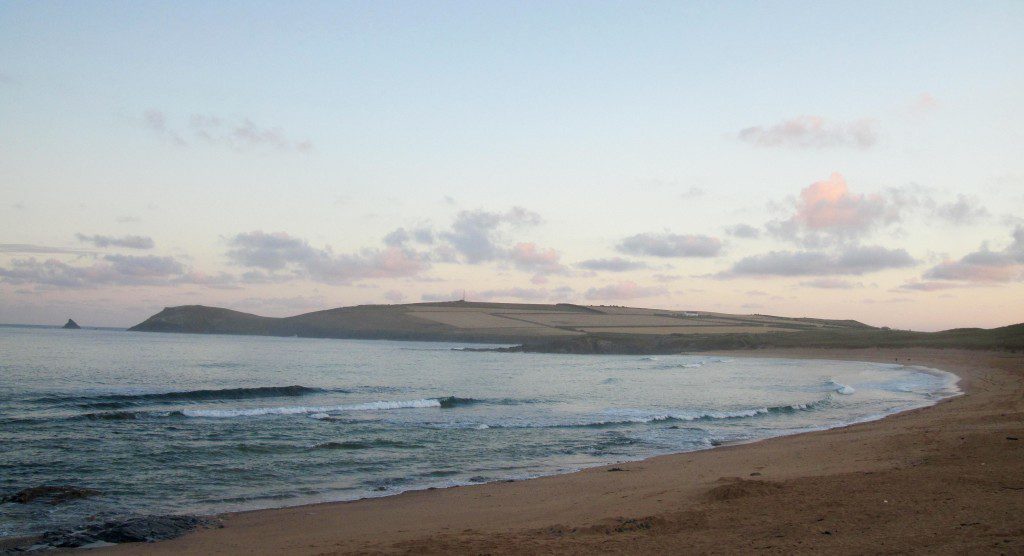 Harlyn (0*):  Flat
It's pretty much flat around here this morning, the mist rising in strands off that warmer sea while tiny ripples will tease any SUP riders.
It is beautiful but it's the other side for a surf again today!
Today's Tide Times:
Low Tide:  14:36  (1.3m)              High Tide:  20:32  (7.0m)

Surf Forecast for Wednesday 19th August 2015
A south westerly wind is likely to kick in today bringing some mild dampness with it.
But it will also push the surf up, at least a bit. We should be seeing a couple to three feet of choppy and sloppy surf rolling in by the afternoon, gradually building in height if not power.
Although it is unlikely to get big enough to get into Harlyn, it might just be worth a little look before the evening high tide.
Surf Conditions for the Start of the Week
Settled summer weather with only small but clean and fun surf are expected to start this week off in some relaxed style.
Longboards and Fish are going to be the toys of choice for most of us this week, the wave size not straying much beyond small or even tiny for a while. But there should be enough to get going on and the good weather should put a smile on your face as well!
Have a great week, wherever you are and whatever you're doing!