At 6.20 a.m:
Constantine (4*):  2 to 3 feet
There's some nice surf rolling in on this bright and sunny summer's morning.
A couple to three feet of glassy waves are peaking and peeling across the bay, the lightest of offshore breezes whispering in from the east north east and helping to smoothly fold those inviting little peaks.
There are half a dozen on it already but there are a few peaks and so it is absorbing them easily.
It should improve a little as the tide rises through this morning, easing off with the dropping tide.
There should be surf at all of the main surf breaks up and down the coast today, so just pick your favourite, wax up and get on in there!

Harlyn (1*):  1 foot
It's pretty small here this morning, well, almost flat really.
there are the odd one foot sets managing to slide around the headland and find their way in but with the other side breaking so well at the moment, that's is the place to head for today!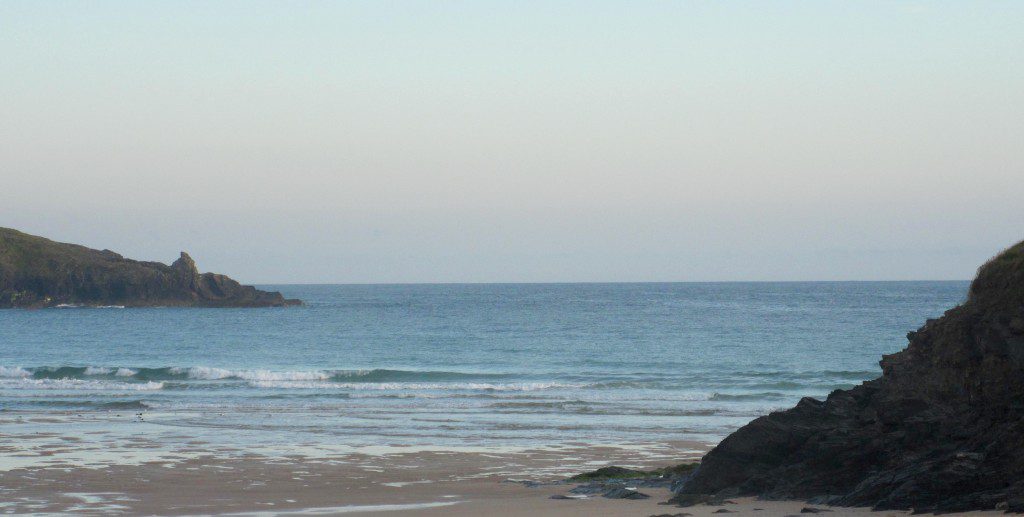 Today's Tide Times:
Low Tide:  11:04  (1.7m)              High Tide:  17:03  (6.7m)

Surf Forecast for Thursday 13th August 2015
We should continue to enjoy some small but clean and smooth surf through the morning, the breeze swinging onshore through the afternoon, although that might not happen until late afternoon.
It does look like more of a longboard surf today though, maybe only a foot or two but it should be clean and smooth and fun on the right equipment!
Surf Conditions for the Rest of the Week
We should enjoy some clean and bright conditions through the middle of this week, a small but steady swell rolling in on Wednesday with a light north easterly, offshore breeze to help sharpen it up.
By Thursday the surf is likely to be pretty small but still clean and smart in the morning, the wind hovering offshore but ready to switch to north westerly (onshore everywhere) by lunchtime.
And so the end of the week looks bright and cheerful with a growing swell and onshore winds through Friday, the wind becoming lighter into the weekend as the sun strengthens and the breeze eventually switches offshore (probably by Sunday).
Have a great week, wherever you are and whatever you're doing!